Celluloid War Memorials
The British Instructional Films Company and the Memory of the Great War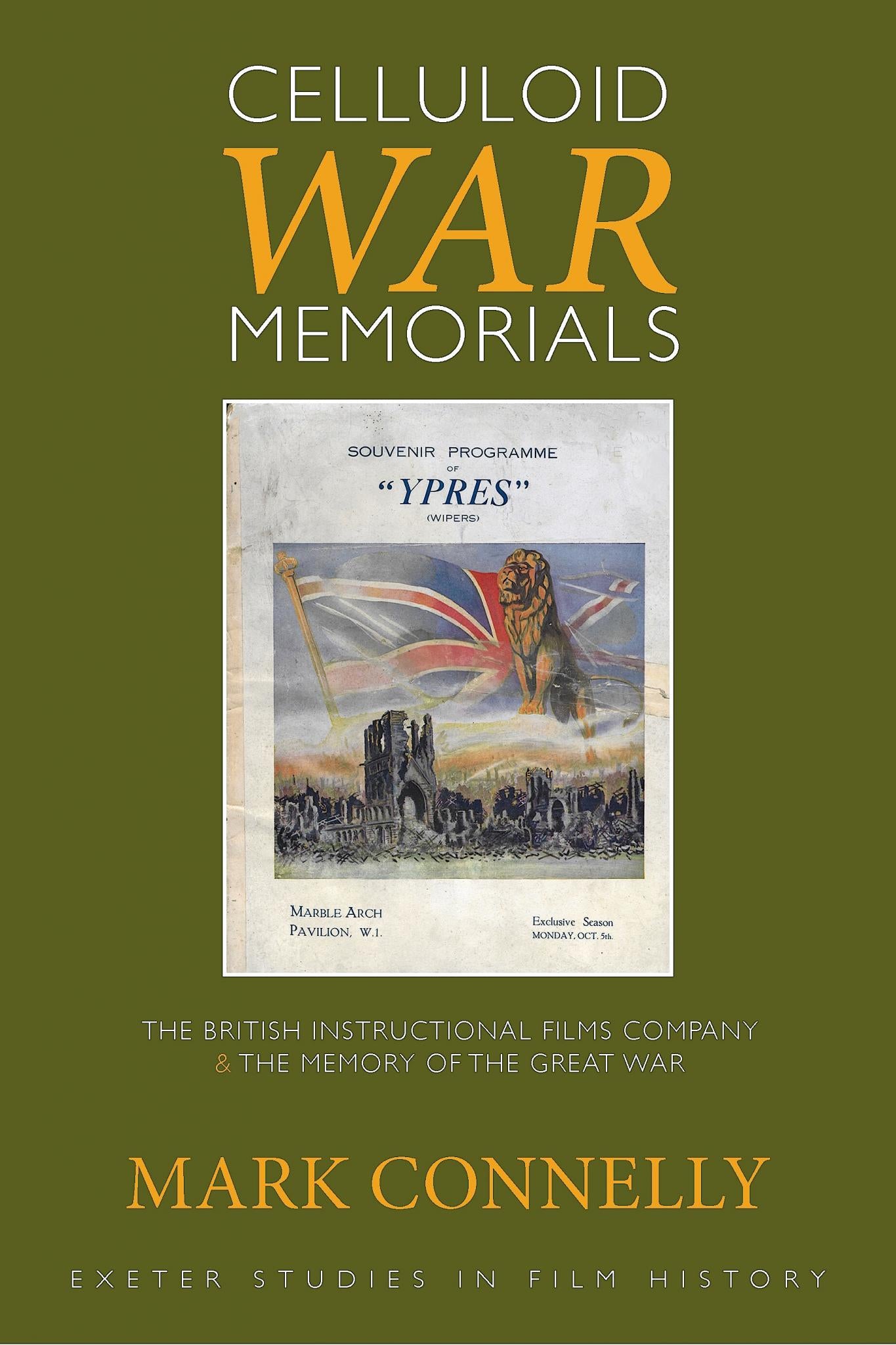 The films made by the British Instructional Films (BIF) company in the decade following the end of the First World War helped to shape the way in which that war was remembered. This is both a work of cinema history and a study of the public's memory of WW1.
By the early twenties, the British film industry was struggling to cope with the power of Hollywood and government help was needed to guarantee its survival.  The 1927 Cinematograph Films Act was intended to support the domestic film industry by requiring British cinemas to show a quota of domestically produced films each year.  The Act was not the sole saviour of British cinema, but the government intervention did allow the domestic industry to exploit the talents of an emerging group of younger filmmakers including Michael Balcon, Walter Summers and Alfred Hitchcock, who directed the most influential of these BIF war constructions.
This book shows that the films are micro-histories revealing huge amounts about perceptions of the Great War, national and imperial identities, the role of cinema as a shaper of attitudes and identities, power relations between Britain and the USA and the nature of popular culture as an international contest in its own right.
Celluloid War Memorials covers a fascinating subject and Professor Connelly reveals interesting and thought-provoking ideas about how the past – even the immediate past – is remembered and memorialised by individuals and society.
Kathy Stevenson, The Western Front Association Stand To!, Number 11, May 2018

Kathy Stevenson
The Western Front Association Stand To!
This is a convincing and important contribution to the field . . . this promises to provide a depth to our understanding of the history and tradition of documentary in British film production at this time.  I look forward to reading it when it comes out.
Mark Connelly's Celluloid War Memorials is an indispensable addition to the field of British Film History and to Film Studies and History more broadly.  The book is a landmark study of a British production company.  But more than that, Connelly has written a book which productively connects industry, audience and cultural memory, and in the process provides an important piece of the puzzle that is the ever changing cultural memory of the Great War in Britain.'
Michael Hammond, Department of Film Studies, University of Southampton

Michael Hammond

BIF [British Instructional Films] and their WW1 [World War 1] films have received little attention by scholars, despite their box office success and critical acclaim at the time of their release… the role of the films as a 'surrogate language' for veterans is particularly interesting and productive, as is the argument that the films might be understood as 'celluloid war memorials'. The intention to concentrate on contexts of reception is particularly interesting in this regard and promises to offer a fresh insight into the productions.
Another major strength is the emphasis it places on the circulation of the films outside Britain itself, within the Empire and further afield. This really is original and has the potential to result in some ground-breaking work.'
Lawrence Napper, Film Studies Department, King's College London

Lawrence Napper

Introduction
Forging an Identity: The Battle of Jutland (1921) and Armageddon (1923)
Twisting the dragon's tail: Zeebrugge (1924)
Filming the holy ground of British arms: Ypres (1925)
Retreating to Victory: Mons (1926)
Praising the not-so-silent service: The Battles of the Coronel and Falkland Islands (1927)
Epilogue and conclusion