Dartmoor's Alluring Uplands
Transhumance and Pastoral Management in the Middle Ages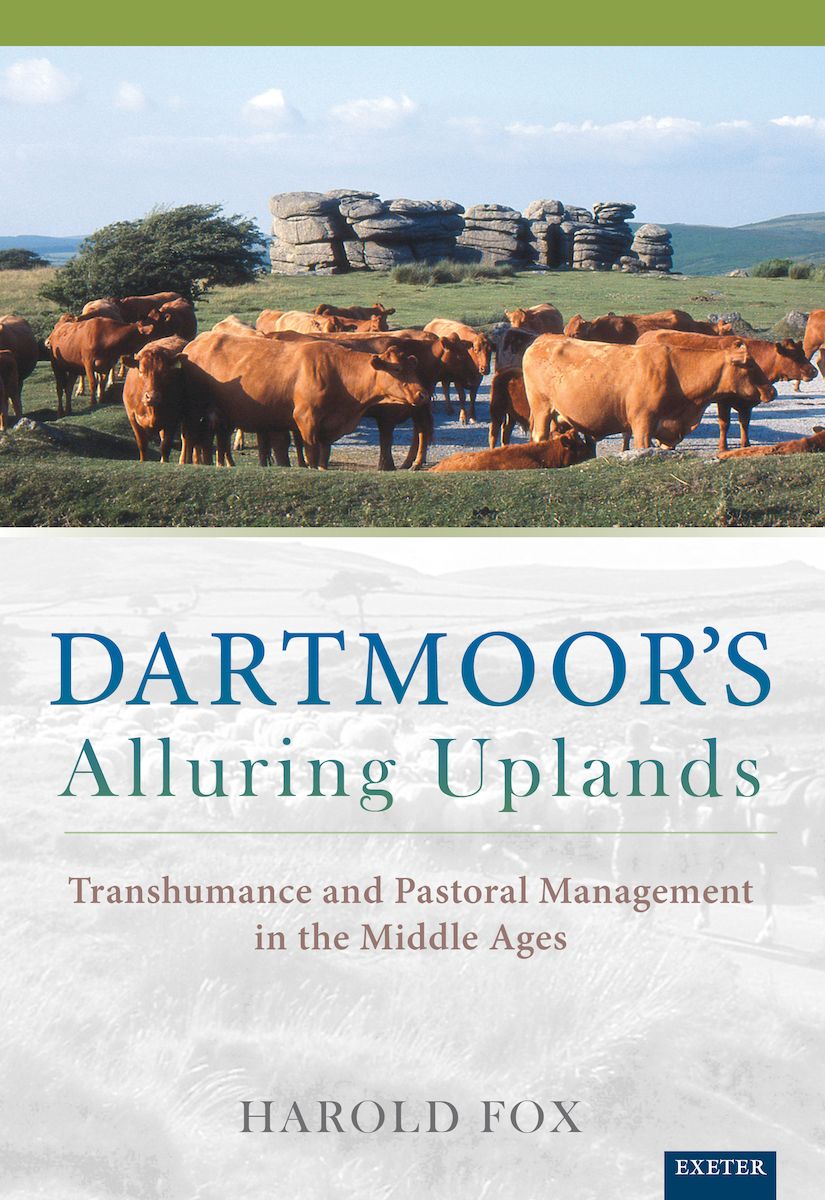 A striking and famous feature of the English landscape, Dartmoor is a beautiful place, with a sense of wildness and mystery. This book provides a new perspective on an important aspect of Dartmoor's past. Its focus is transhumance: the seasonal transfer of grazing animals to different pastures.
In the Middle Ages, intensive practical use was made of Dartmoor's resources. Its extensive moorlands provided summer pasture for thousands of cattle from the Devon lowlands, which flowed in a seasonal tide, up in the spring and down in the autumn. This book describes, for the first time, the social organisation and farming practices associated with this annual transfer of livestock. It also presents evidence for a previously unsuspected Anglo-Saxon pattern of transhumance in which lowland farmers spent the summers living with their cattle on the moor.
Winner of the Devon Book of the Year Award 2013.

"His scholarship is meticulous; his knowledge of medieval documents, his skill in reading them (literally and in a deeper sense), and his understanding of context are skilfully deployed to answer a series of questions germane to his overall theme. This book is his masterwork; it is without question one of the most original contributions to the medieval history – and landscape history – of Dartmoor and Devon written in recent years. It is also an important contribution to the study of medieval transhumance in Britain."
Andrew Fleming, Emeritus Professor of Archaeology, University of Lampeter, Wales
'...written in a typical Fox style'
'...both elegant and richly learned. The reader is quickly aware of deep currents of knowledge that lie beneath a sparkling, bubbling flow of fascinating chapters.'
'His vivid writing brings the hills and rivers to life and fills them with fascinating characters.'
'I found this a compelling read.'
'We must remember and thank Harold Fox for leading us along new roads to Dartmoor and beyond'.
(Medieval Settlement Research, No 27, Autumn 2012,Sam Turner)





'his last publication, typically questioning and skilfully executed'
(The Local Historian, Volume 42, Number 4, November 2012)





'Fox's study is brilliant, speculative, insightful and infuriating by turns. It is exemplary landscape history in the hands of a skilled practitioner who walked the drove roads and read the documents'
(British Archaeology, July/August 2012, Mark Gardiner)





'His affection for its community meant he wrote more for pragmatic Devonshire people and practical historians than for outsiders with romanticised views of Dartmoor. He wished to encourage and support local farmers by preparing an authoritative account of their history, regarding them as the wisest of Dartmoor's ecologists, defending customs and grazings developed over many generations. The Moor, marginal to many, is in Fox's hands in Devon's enormous pool of available common pasture.'
'Harold Fox, in his final work, encourages all with an interest in our historic landscape to acknowledge the possibility that their own local patterns, colours and character were shaped by accommodation and servicing of seasonal movements of people and livestock…' (Landscape History, 2013, Vol. 34 No.1, Peter Herring)





'The book, which has been completed with clarity by its editors to form a compelling read, makes the best-possible case for the profound inter-dependence in history of the area we now call Dartmoor, and surrounding lowland Devon.'
(Devonshire Association's Transactions, 2012, Vol.144)





"Fox weaves [...] diverse fragments of evidence into a compelling and convincing reconstruction of the economy and society of medieval Dartmoor. This is a magisterial work, characterised by excellent judgement and scholarship." (Mark Bailey, The English Historical Review, Volume CXXIX No. 538, June 2014)




List of Colour Plates

List of Figures

List of Tables

Editors' Acknowledgements

Abbreviations

Introduction by Christopher Dyer and Matthew Tompkins

1. Definitions and limitations

Defining Dartmoor's resources

Dartmoor and its parts

Transhumance and its types

Limitations of this book

2. The red tides: impersonal transhumance and the central moor

The central moor: ownership and commoners

Distances travelled and middlemen

Pastoral management: the herdsman's year

Livestock: numbers and types

3. The red tides: impersonal transhumance and the outer moors

Ownership and commoners

Pastoral management: drifts, structures, strays

Perambulation and dispute resolution

Order and disorder: outer moors and the central moor

4. Personal transhumance: distant detachments

Cockington and Dewdon

Ipplepen, Abbotskerswell and their links

Detached parts of the hundreds of Exminster, Wonford and Kerswell

Kenton with Heatree

Paignton and its parts

Lifton and Sourton

Northlew, Venn and Lettaford

Tavistock and Cudlipp

Bickleigh and Sheepstor

The significance of the detachments

5. Personal transhumance: archaeology, topography, place-names

and history

Archaeology and topography

Place-names and history: economy and society

6. Domesday Book and beyond: the transition from personal to impersonal transhumance

The role of colonists

The role of lords

The role of the Crown

7. Dartmoor and beyond

Droveways

Pastoral husbandry

The implications of transhumance for lowland farming

Conclusion by Christopher Dyer and Matthew Tompkins

Notes

Bibliography

Index