The Exeter Companion to Fairies, Nereids, Trolls and other Social Supernatural Beings
European Traditions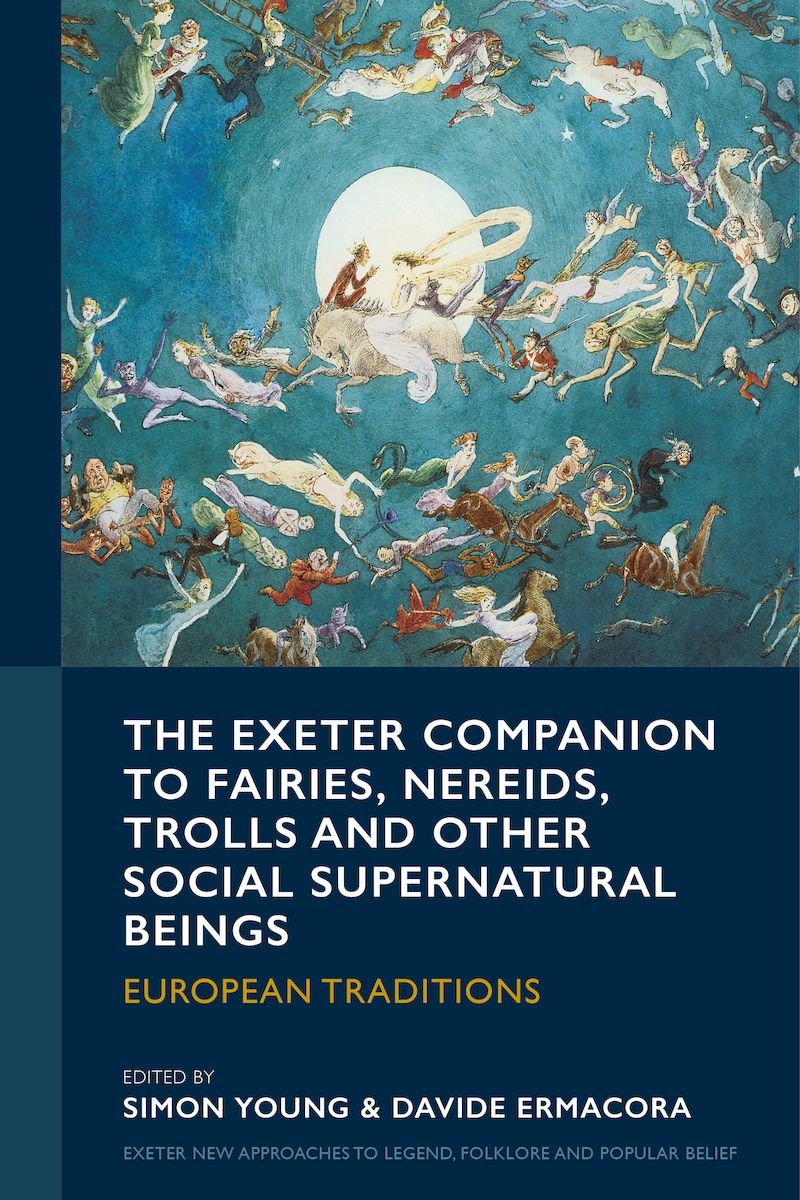 Fairies, elves, and other magical beings… they're so much more than just children's tales.
For centuries, Europeans believed in a parallel supernatural realm inhabited by these beings who lived much like humans in their own communities. This 'social supernatural' world mirrored ours with troll weddings, pixy battles, nereid picnics, dwarf migrations, and the like. Social supernatural beings were thought to interact with the human world in profound ways: they whipped up storms, ensured good harvests, and healed (and, all too often, caused) illness.
The Exeter Companion to Fairies, Nereids, Trolls and other Social Supernatural Beings dives into the rich folklore and oral traditions around the social supernatural across Europe; in fact, it pioneers the term 'social supernatural' as a folklore and supernatural category. Bringing together eighteen experts, this is the first comprehensive Europe-wide look at these beliefs and practices. Through in-depth studies, the volume explores how diverse cultures from Ireland to Ukraine, and from Norway to Greece, envisioned their supernatural neighbours and how these parallel societies reflected human concerns and desires. Our authors employ ancient, medieval, modern and, in some cases, contemporary material to tease out the 'hidden people' from obscure and, all too often, forgotten sources.
The book resurrects captivating stories and traditions. For anyone fascinated by European folklore, magic, and mythology, it provides a rich research seam with up-to-date bibliographies for a dozen European countries. It will be of use to folklorists, historians, ethnologists, sociologists and also the general reader interested in the supernatural beliefs of traditional European societies.