The Letters Of Sir Walter Ralegh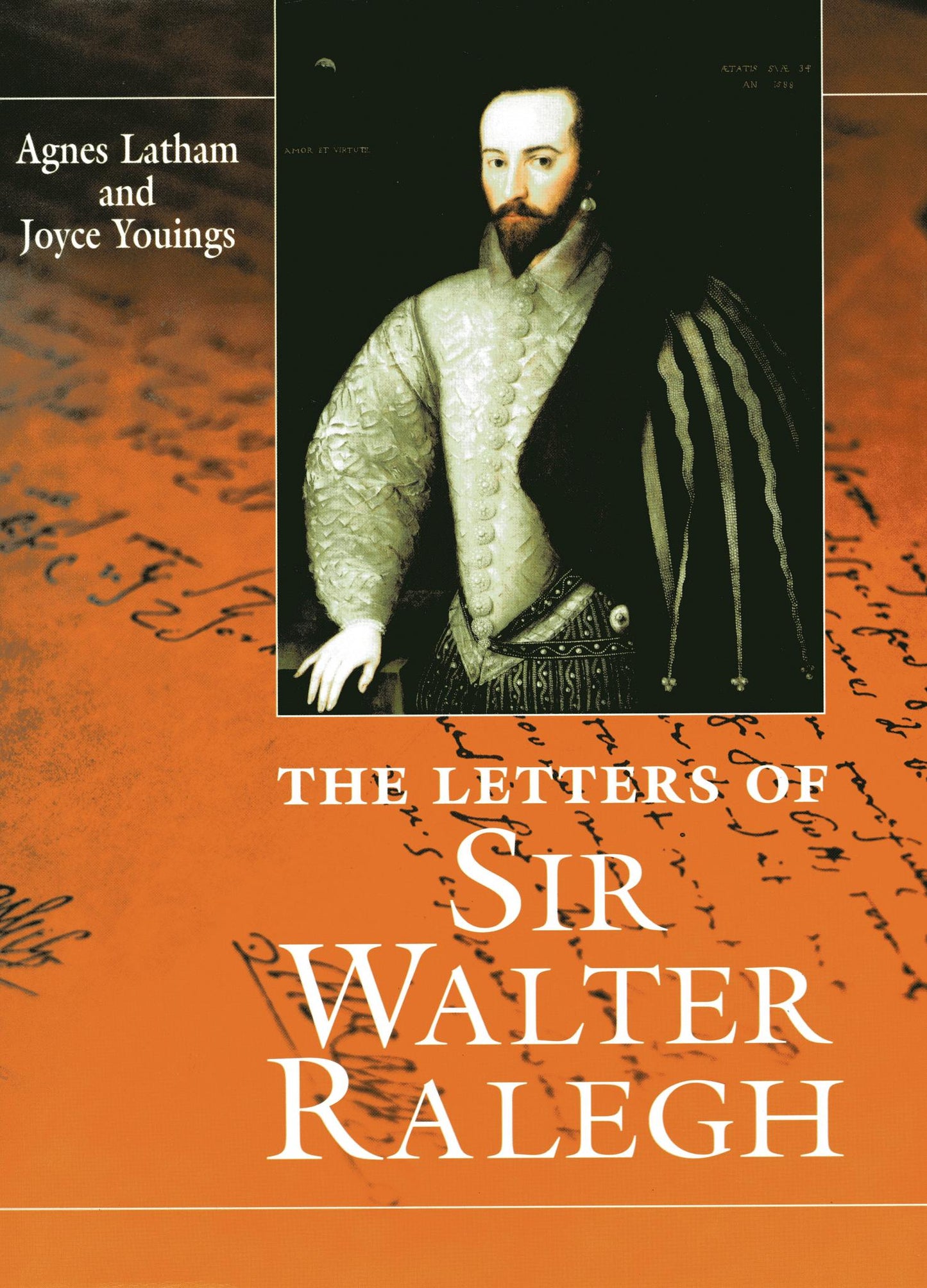 This edition of the letters of Sir Walter Ralegh will replace the long out-of-print edition of Edward Edwards published in 1868. It contains the full text, in the original spelling, with modern punctuation, of all known surviving letters, 240 in all, compared with Edwards' 160, in most cases taken from the original manuscripts, many never before published. All are extensively annotated, many have been newly dated and corrected; there is a substantial Introduction by Joyce Youings.

The letters help to reconcile the family man, never happier than when at home on his estate in the West Country, with one who is revered, especially in North America, as the founder and inspirer of English overseas settlement. They show him drawn both towards his native West Country, where he was not universally admired, and towards the Court at Westminster where lay the determination of the success or failure of his enterprises. Never before have we been able to get as near to understanding the strengths and weaknesses of one of the best-known figures of English history, the man who was both patriot and European; courtier and failed politician; soldier and poet; owner of ships and organiser of privateering ventures yet a reluctant sailor; greedy for personal wealth and social status but apparently ready to plead the case of the poor and disadvantaged.

This edition will replace the long out-of-print edition of Edward Edwards published in 1868. It contains the full text, in the original spelling, with modern punctuation, of all known surviving letters, 240 in all, compared with Edwards' 160, in most cases taken from the original manuscripts, many never before published.

" . . . This substantial volume brings together all that is known of his correspondence, uncollected since 1868 and much expanded and refined. Students of history and literature will grasp at this book as it throws a beam across the glorious, if storm - tossed, life of one of the more attractive (perhaps the most attractive) personality of a late Tudor and early Jacobean statesman, poet and adventurer. . . Joyce Youings has done a fine job. She has given us the essentials of Agnes Latham's long labours and added her own academic and editing skills to make the volume one of the finest editions to English Renaissance scholarship we are likely to see in this last year of the millennium." (South West Soundings, October 1999) "The University of Exeter Press has done the proud Devon man proud. The book is well printed and generously illustrated. Students will be grateful for plates of holograph letters which illustrate the varying forms of Ralegh's hand, and include an example of a sketch of a scaffold or gallows that he use to emphasize the message 'hast post hast! Hast for life'." (TLS, October 22 1999) "For consummated Raleigh scholars, these letters (given the inclusion of a good number of unpublished items) are certainly fascinating." (Aevum Rassegna di scienze storiche linguistiche e filologiche 3, Anno LXXIV, Settembre-Dicembre 2000) "Covering the years from 1581 to 1617 the letters provide a fascinating perspective on Raleigh's career and varied interests . . . The product of life-long scholarship, this edition provides a clear and well-organized text, supported by a valuable critical apparatus that includes an informed and instructive introduction which places the material in context. It is an attractively produced volume which includes several plates of original letters set against their modern text. Non-specialists may find some of the material heavy going, but for maritime historians of the period this is an important and invaluable edition of a rich collection of primary source material." (International Journal of Maritime History) "Professor Youing's contribution is no small one, for many of these letters are full of local references and she probably knows more about the Elizabethan West Country than anyone else alive." (London Review of Books, 6 July 2000) "The presses regularly roll out a new life of the great Devonian, but few if any add much of significance. This book is different. It offers the best chance of further investigation into several obscure areas." (Devon and Cornwall Notes and Queries, Spring 2000) "While the publication is itself a notable achievement in book design, the extensive endnotes along with the comprehensive introduction and index (all apparently added by Youings) make the book an extremely useful reference work on Sir Walter Raleigh." (International History Review, Vol xxii2, June 2000) "This is a fascinating volume and one which is quite clearly a labour of love, and it has much to offer anyone seeking a more detailed understanding of the languages and practices of Elizabethan patronage networks. Generally, the critical apparatus is useful and provides valuable contexts for the letters, particularly for those, the vast majority, which are concerned with financial, legal, or naval technicalities. Although there is a wistful comment in the introduction that "Sir Walter's own papers, which must have been considerable, have never been found", Latham and Youings have given us plenty to be getting on with." (YES, Vol. 32, 2002) "[Raleigh] was careful of his reputation in life and in death; and these letters help to show, among much else, how he fashioned his own image. This splendidly edited and finely produced volume deserves our gratitude for helping us to enjoy the prose of a remarkable man and a fine writer." (English Historical Review, Vol. 117, No. 471, Apr 2002)




List of the Letters, vii; List of Plates, xv; List of Abbreviations, xvi; FOREWORD by Emeritus Professor David Quinn, FBA, xix; PREFACE, xxi; INTRODUCTION; The Collection, xxv; Previous Publication of the Letters, xxx; A Brief Biography: Sir Walter Ralegh 1554-1618, xxxiv; The Recipients of the Letters, xxxvii; The Subject Matter of the Letters; Ireland and Virginia, xxxviii; Ships, Privateering and the Sea Wars, xl; The Queen and the Court, xlii; Patronage, xliv; The Sherborne Estate, xlvi; The Westcountryman, xlviii; Guiana, li; The Man behind the Pen, liv; The Writing of the Letters; Spelling and Style, lvii; Ralegh's Clerks and Carriers, lviii. Editorial Conventions, lx; Acknowledgements, lxi; THE LETTERS, 1; APPENDICES; 1. Letter 31a. To Master [James] Gold from the Court, 10 October [1589], 379; 2. Sir Walter Ralegh's Will, 8-10 July 1597, 381; 3. Agnes M.C. Latham: Bibliography, 388; INDEX, 389.