Devon Women in Public and Professional Life, 1900–1950
Votes, Voices and Vocations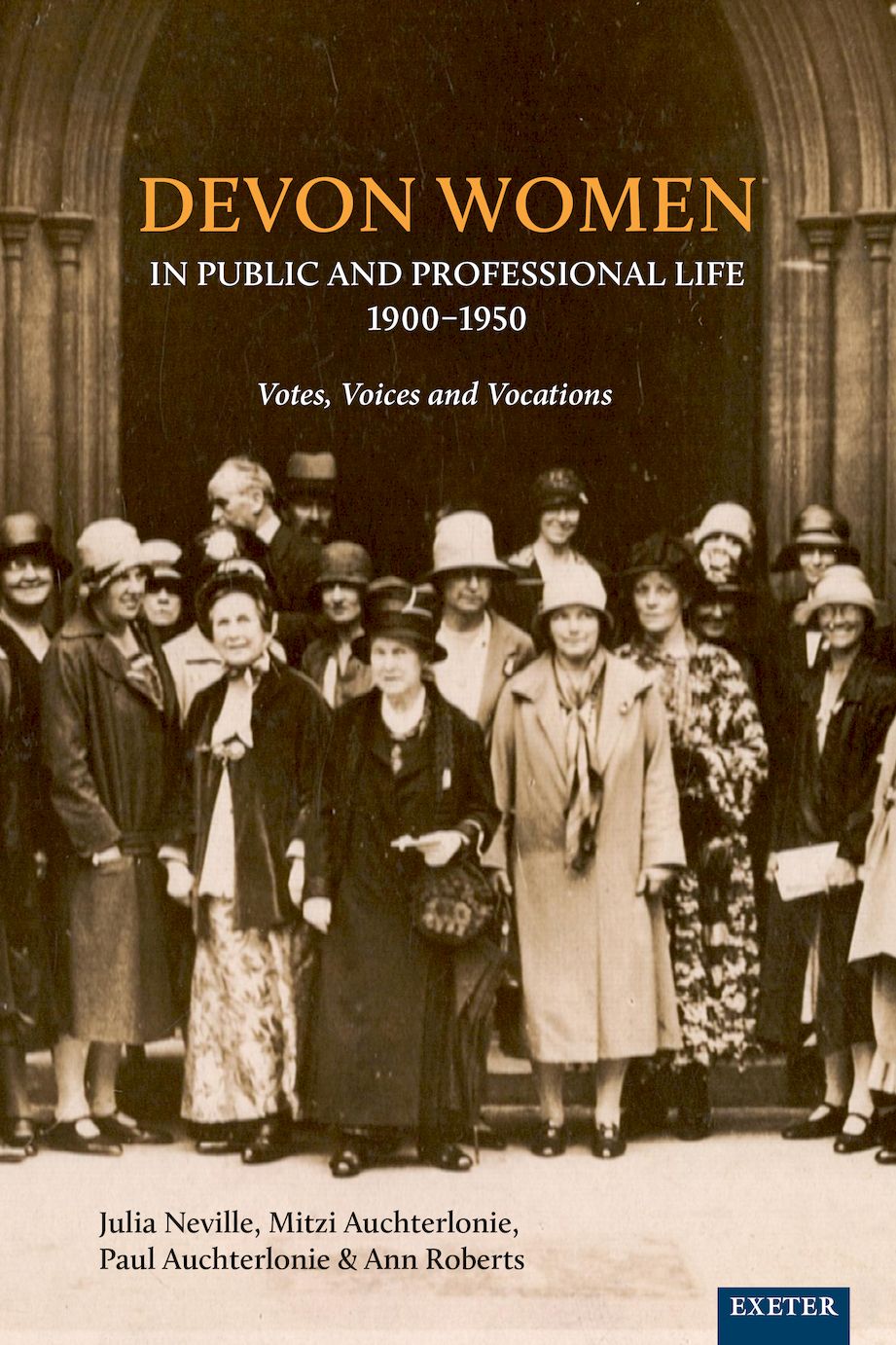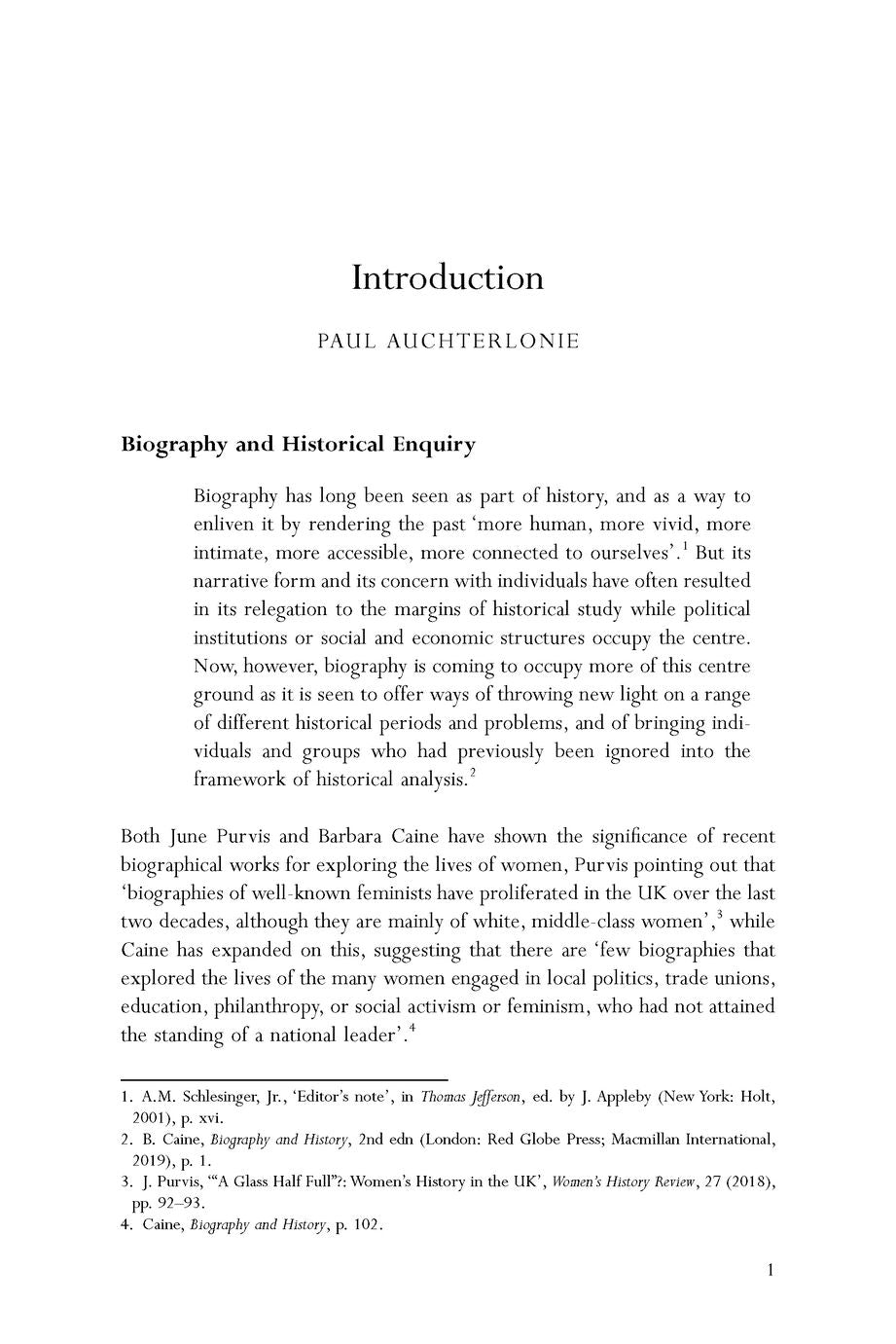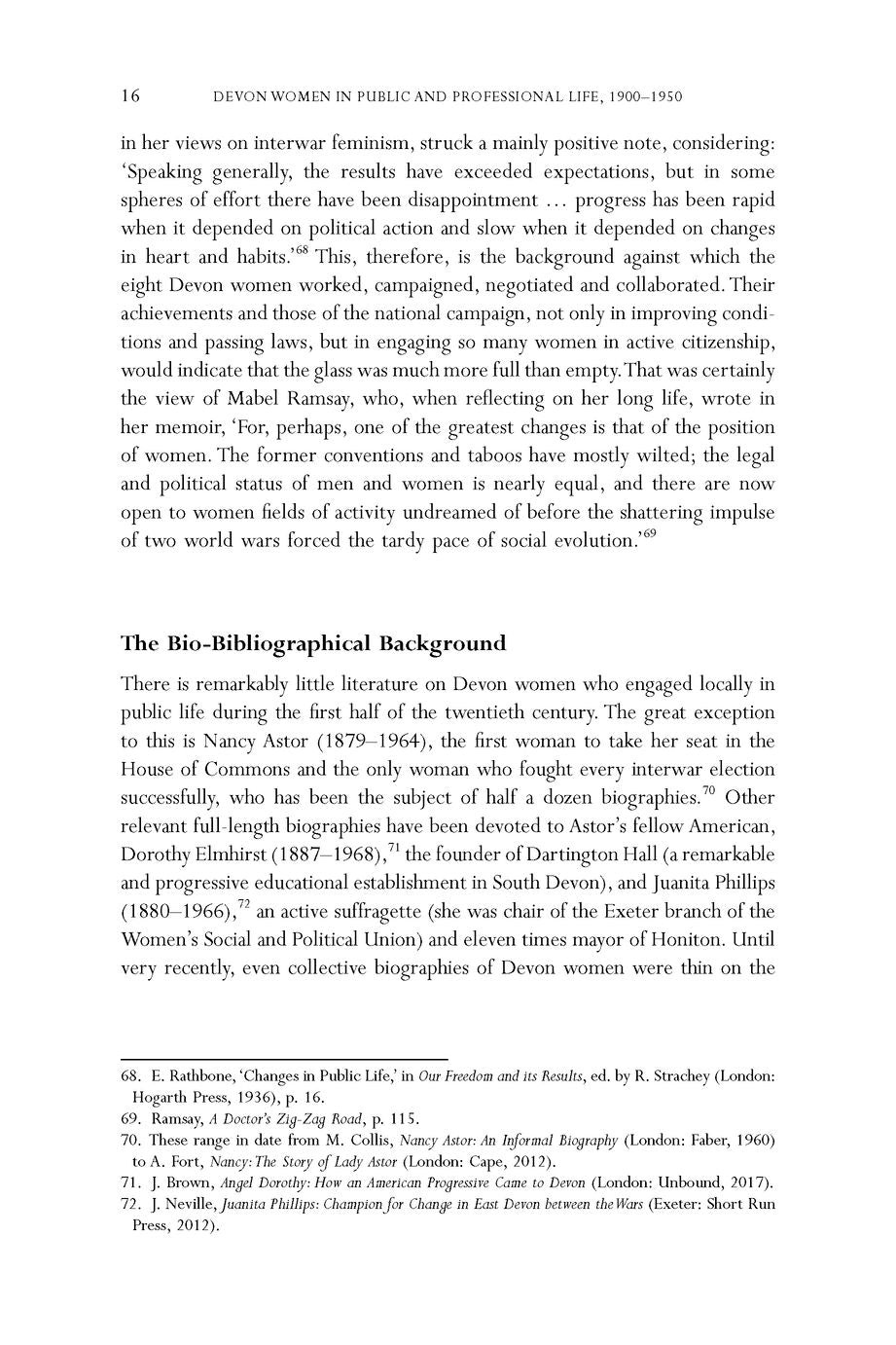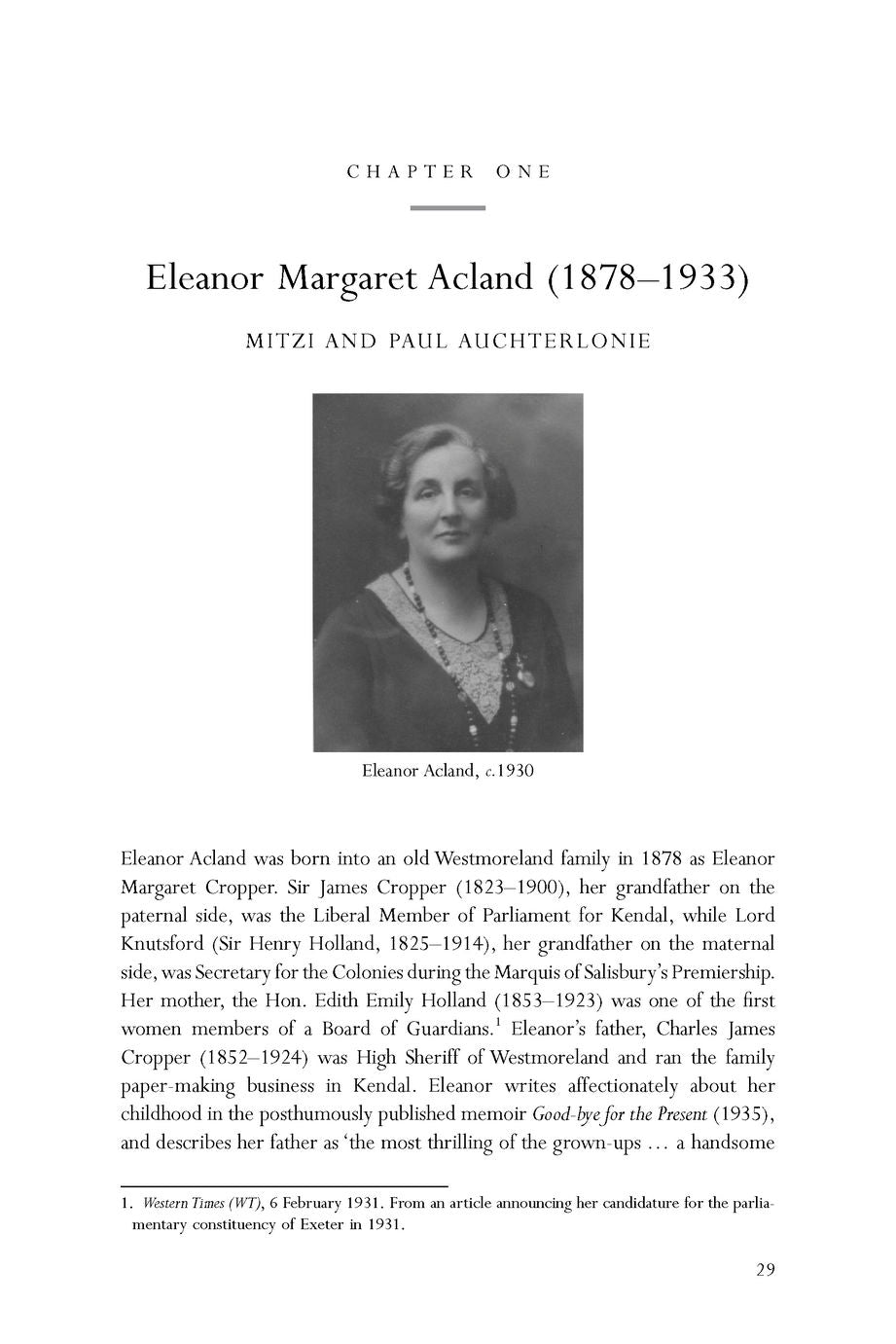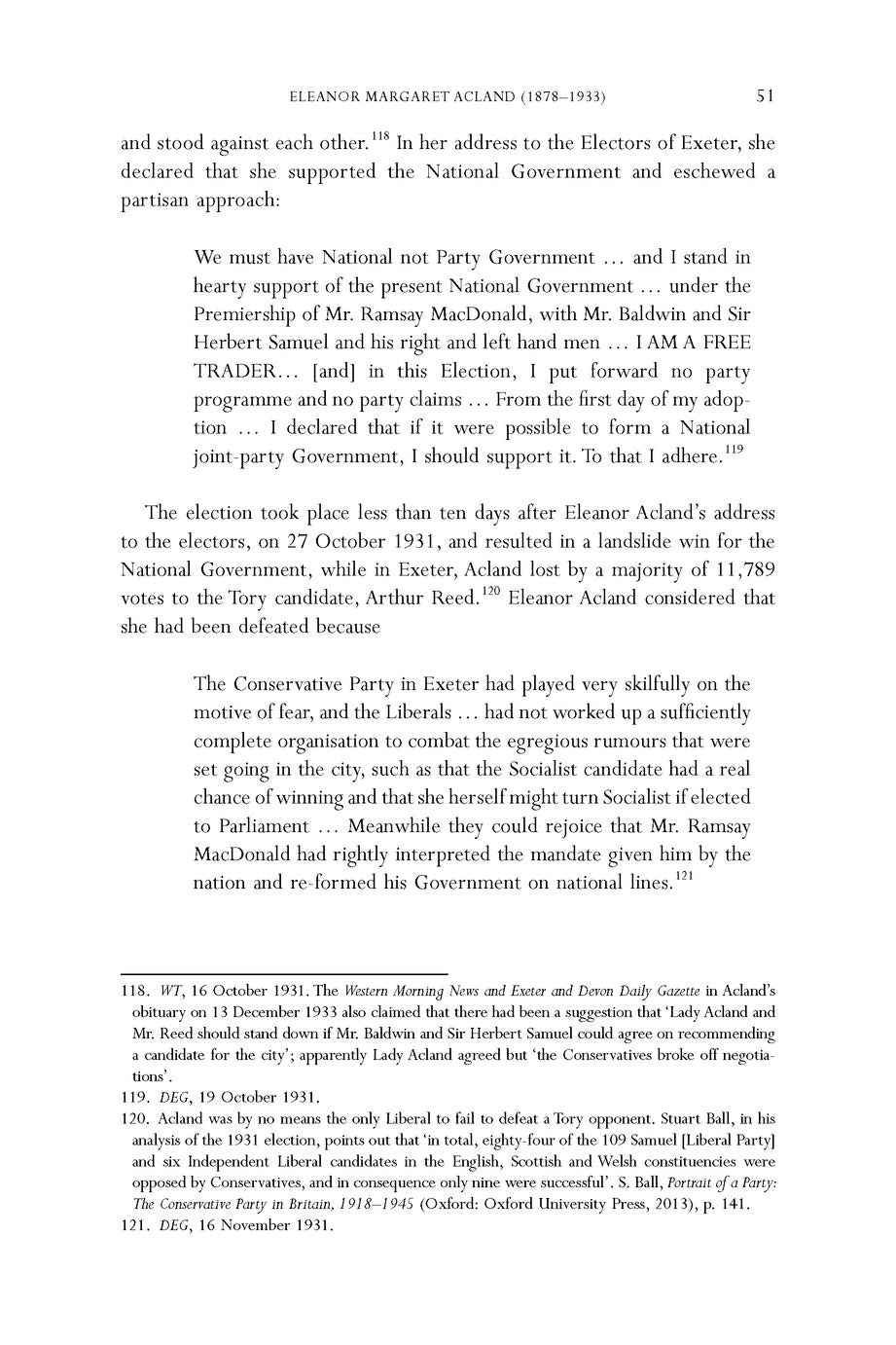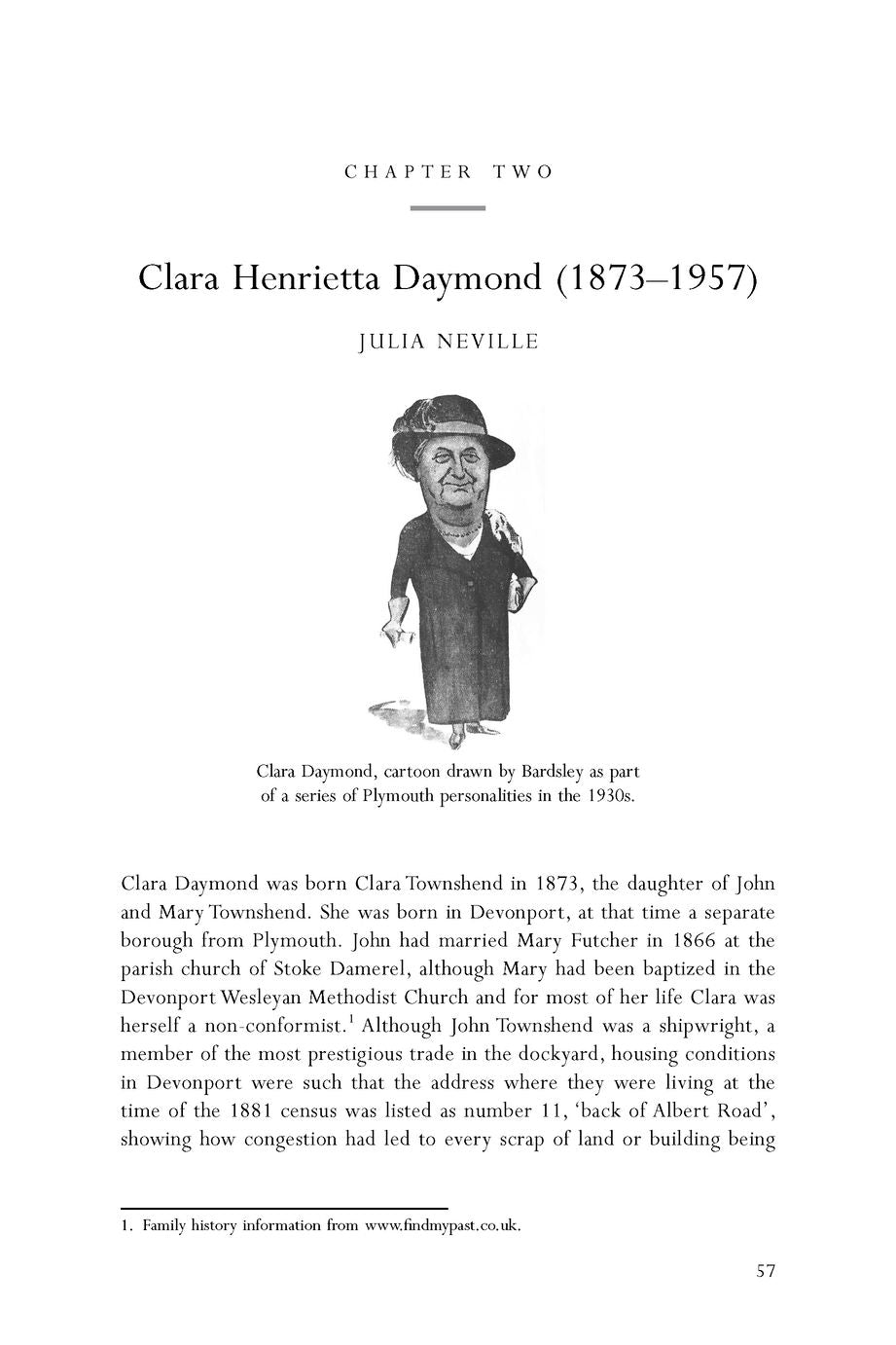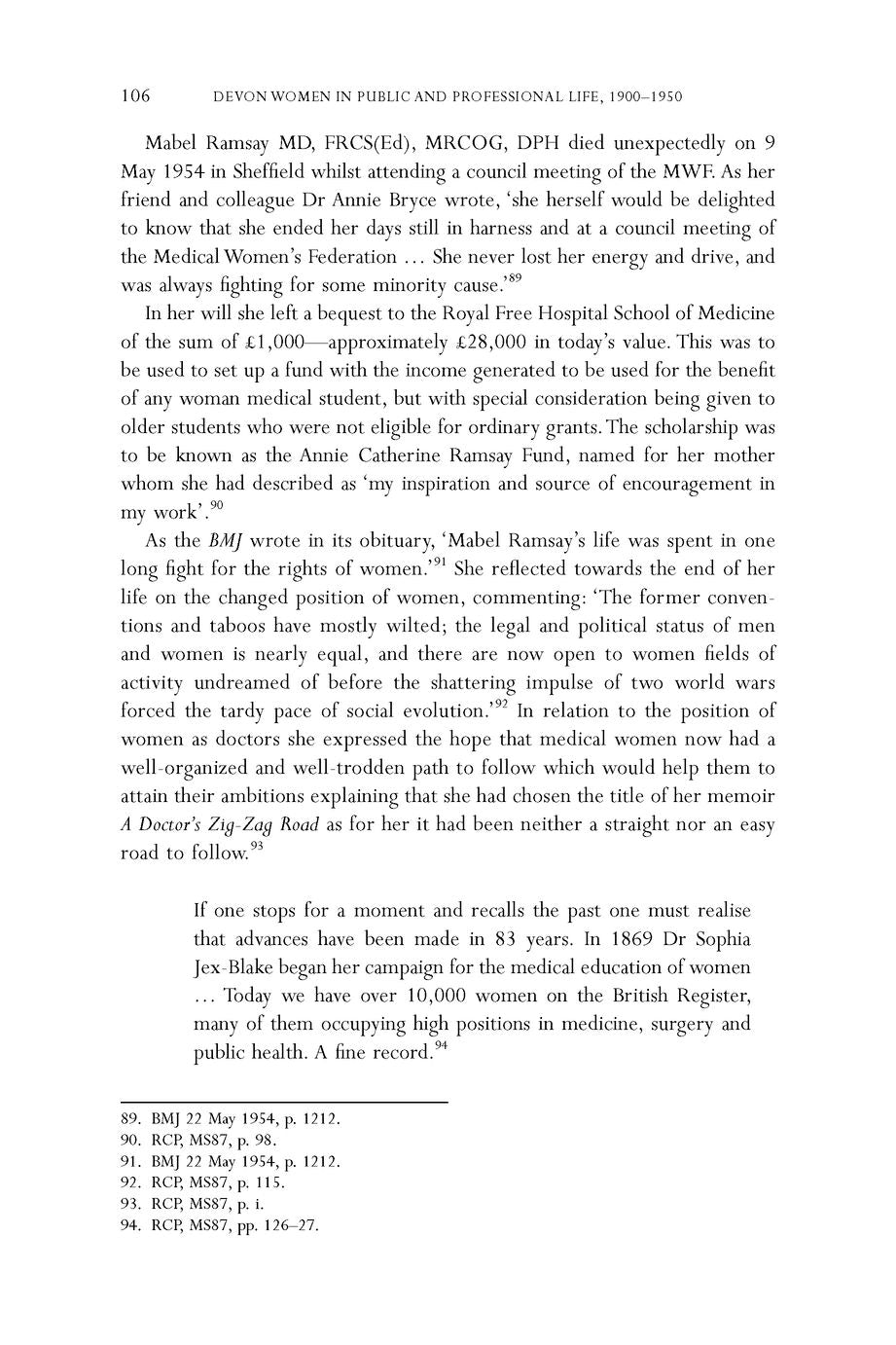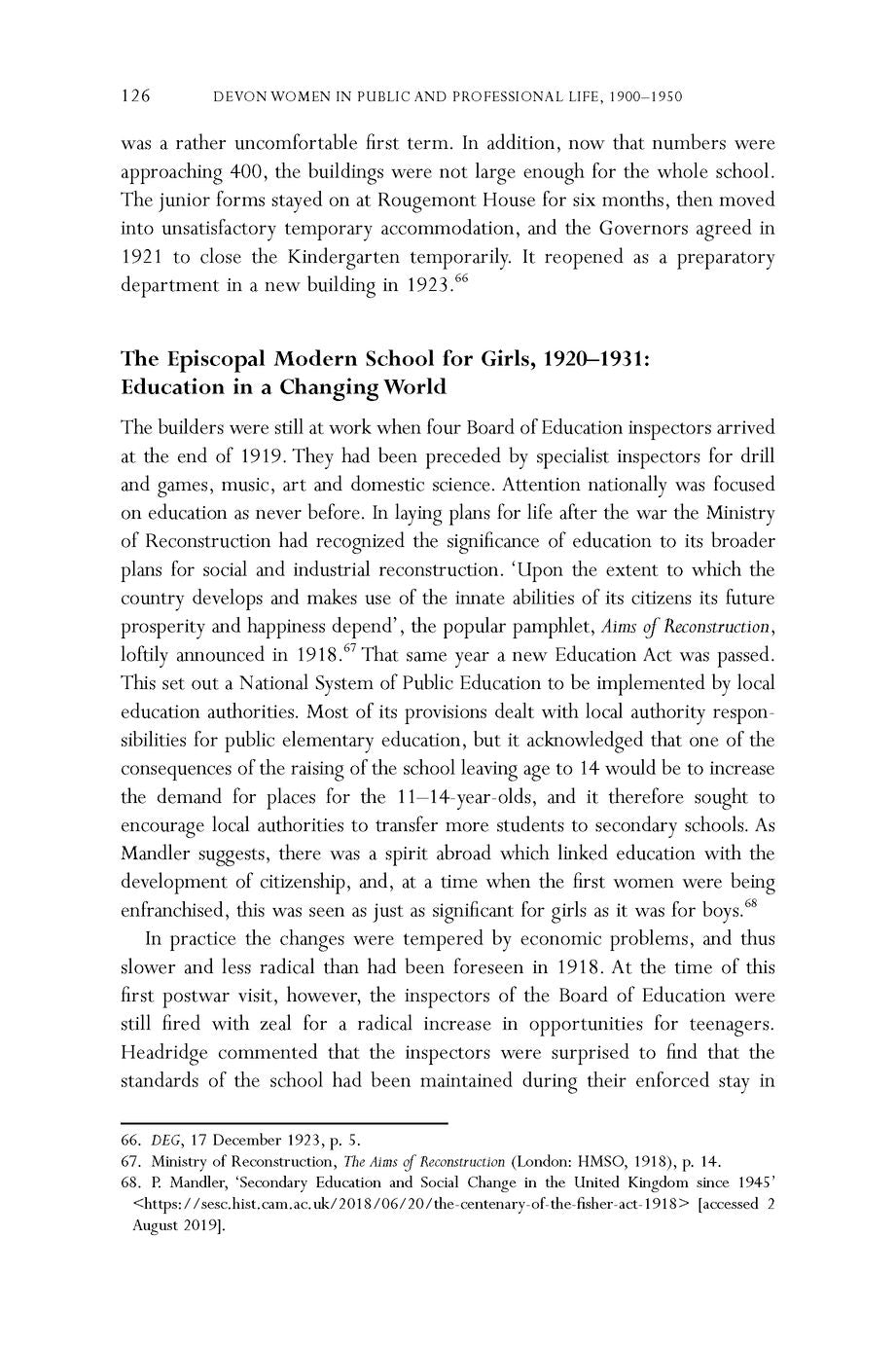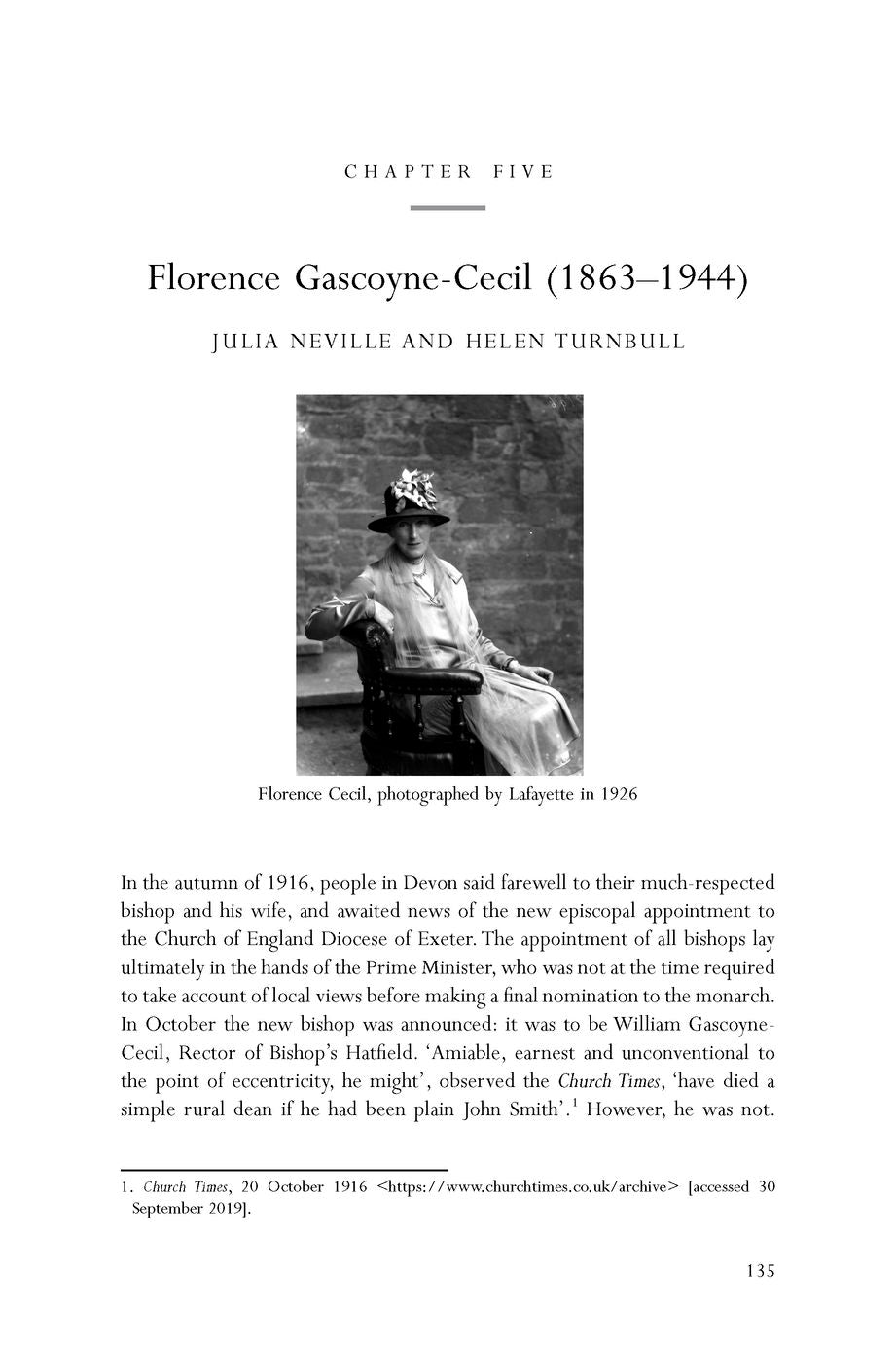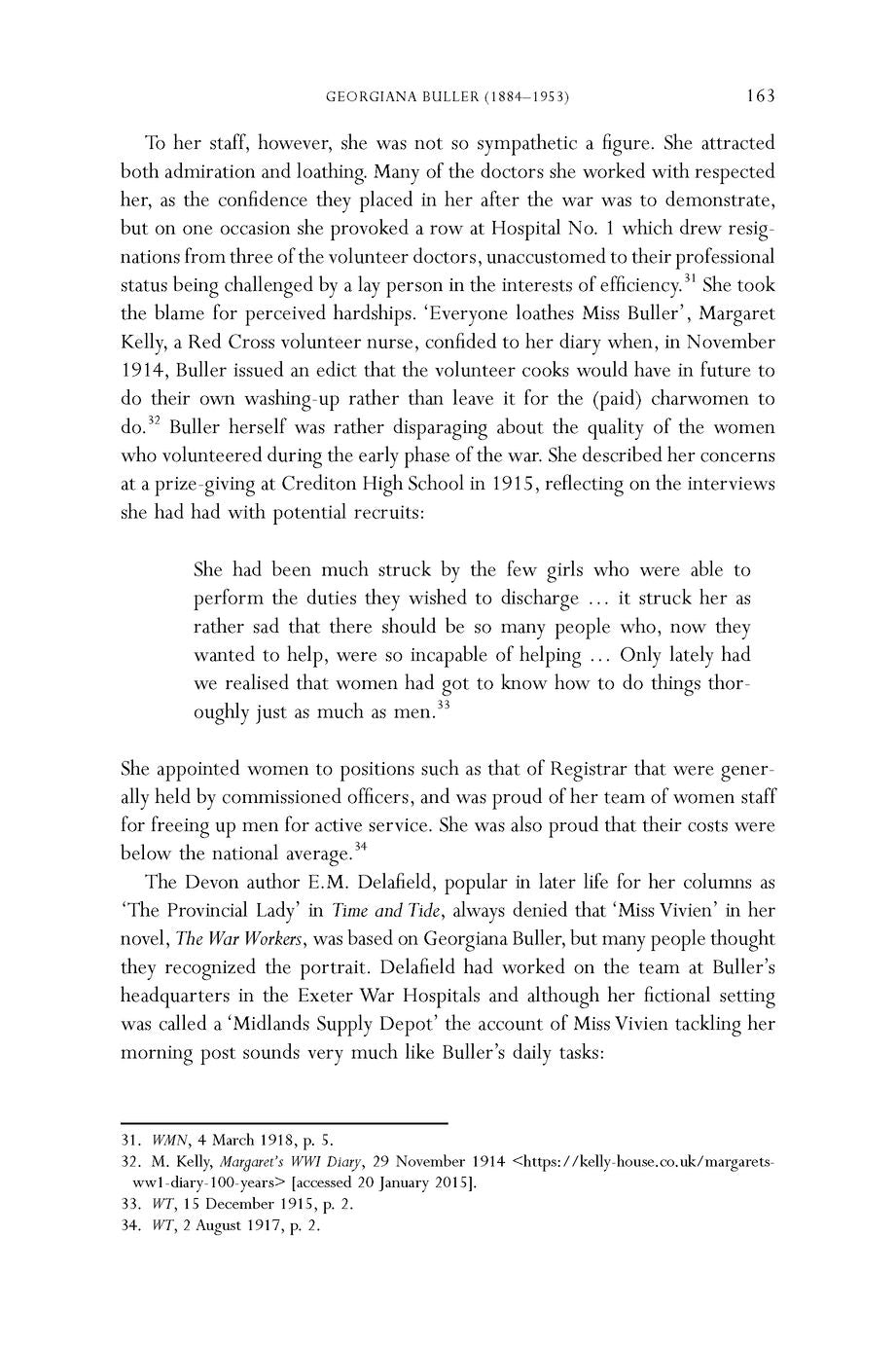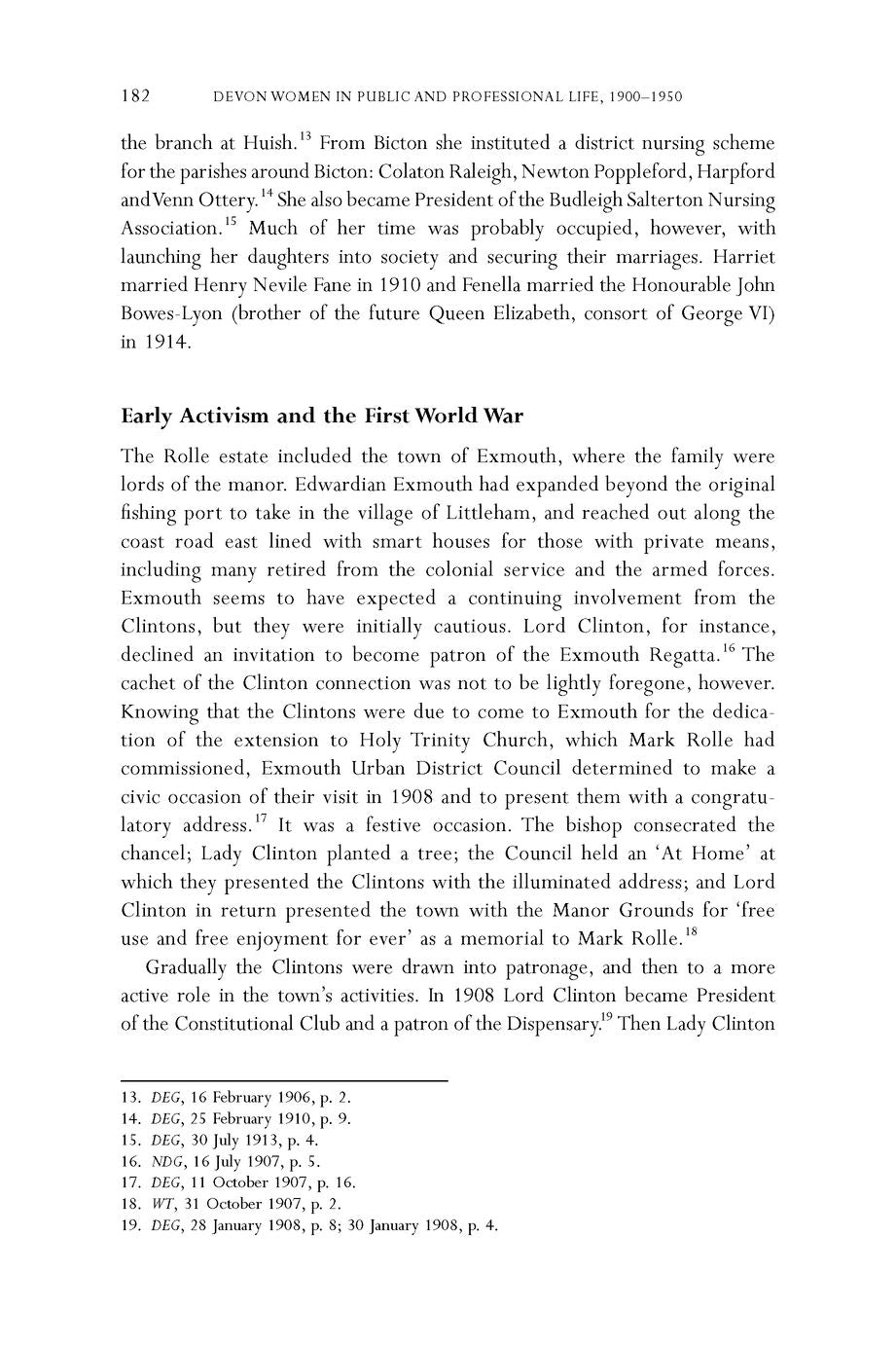 Highly Commended for the W.G. Hoskins Prize in the Devon History Society Book of the Year awards.
This book is one of the first to study the regional role of women in public and professional life, breaking new ground in early twentieth-century local and gender history.
Covering politics (Eleanor Acland and Clara Daymond), medicine and education (Dr Mabel Ramsay and Jessie Headridge), and a variety of voluntary organizations (Florence Cecil, Georgiana Buller, Jane Clinton and Sylvia Calmady-Hamlyn), it shows how women worked individually and in collaboration to create new opportunities for women and girls in a large, mainly rural, county far from London and the industrial heartlands of England. These biographical studies are based on original research and reveal the huge public contribution made by these eight women, who up to now have been largely hidden from history.
Devon Women in Public and Professional Life, 1900–1950 is a contribution to the history of women in Britain between the wars, a period that has received less attention than the Edwardian era and the two World Wars. It also fills a major gap in the history of Devon women, on which almost nothing has been published, and on Devon in the inter-war period, similarly neglected by historians. It will be of interest to academics and students in the fields of gender history and the history of modern Britain, as well as everyone interested in the history of twentieth-century Devon.
This is a worthy testimony to be welcomed by readers in the present, as much as an excellent historical exploration. The biographical studies are thorough, sensitive, and inspirational. Together, they form a compelling appreciation of the local and regional, and, more specifically, the Devon context.

Dr Andrew Jackson, Reader in Local, Regional and Public History, Bishop Grosseteste University, Lincoln

These engaging studies of eight very different women who helped shape Devon between the wars show just how revealing local studies can be. This book challenges the neglect of women in Devon history as well as the marginalisation of provincial life from national stories and confirms the diversity and vigour of the interwar women's movement far from London.

Karen Hunt, Professor Emerita of Modern British History, Keele University

... an important advance in the recognition of the role of women in political and professional life

Helen Wilson, Devonshire Association News

Look no further for a book that demonstrates the importance of local and regional studies in understanding crucial historical themes and issues; or, indeed, one that is so successfully multi-authored.

Jane Howells, The Local Historian

The individual women come alive as we hear about their social backgrounds, personal feelings, and motivations as well as their public achievements...Devon Women is an important text that adds to our understanding of the many spheres in which women could make a difference as active citizens in the period after the vote was won.

June Hannam, Women's History Review

Scholarly, yet eminently accessible (both in terms of style and method of production, it being available on Open Access), this study is an excellent addition to what I hope will yet prove to be a growing corpus of local studies highlighting the individual and collaborative work undertaken by women who were intent on improving the lot of their communities, while engaging so many others in active citizenship. 

Elizabeth Crawford, The Devon Historian

...this volume reminds us of the diversity of women's activism, then as now, and reveals the vibrancy of the contemporary women's movement. It is particularly commendable that it should do so through a local study of a largely rural county, far from the capital.

Anna Muggeridge, Twentieth Century British History

This is a well-written and impressively researched series of essays.

Mark Egan, Journal of Liberal History

The authors have ably achieved what they set out to do, and the reader's understanding of women's participation in public life is the richer for having read this book.

Janet Few, Journal of British Studies

List of Figures
List of Acronyms
Acknowledgements
Introduction – Paul Auchterlonie
Chapter 1 Eleanor Margaret Acland (1878–1933) – Mitzi and Paul Auchterlonie
Chapter 2 Clara Henrietta Daymond (1873–1957) – Julia Neville
Chapter 3 Mabel Lieda Ramsay (1878–1954) – Ann Roberts
Chapter 4 Jessie Headridge (1871–1946) – Julia Neville
Chapter 5 Florence Gascoyne-Cecil (1863–1944) – Julia Neville and Helen Turnbull
Chapter 6 Georgiana Buller (1884–1953) – Julia Neville
Chapter 7 Jane Grey Clinton (1863–1953) – Julia Neville and Helen Turnbull
Chapter 8 Mary Sylvia Calmady-Hamlyn (1881–1962) – Julia Neville
Conclusion
Appendix: Voluntary Organizations in Devon Supported by the Subjects of these Biographies
Bibliography
Index
DOI
https://doi.org/10.47788/KSEU6586
https://library.oapen.org/viewer/web/viewer.html?file=/bitstream/handle/20.500.12657/50525/9781905816798.pdf?sequence=1&isAllowed=y