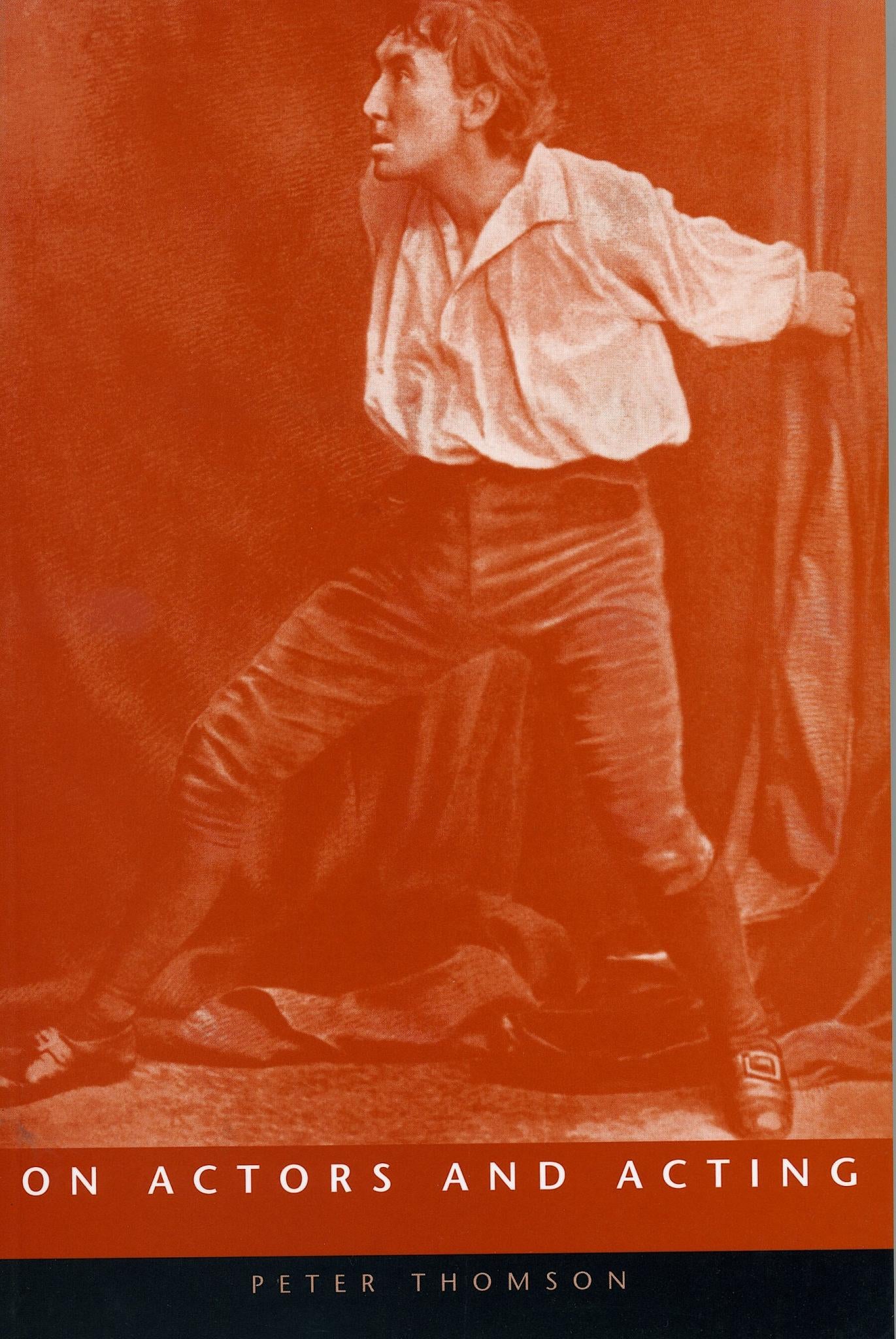 This is a book for theatre-lovers, written for anyone who shares the author's curiosity about the art of acting and about theatre past and present.
The first section centres on Elizabethan theatre practice, the second highlights themes, episodes and contemporary taste in the eighteenth and nineteenth centuries in England, and the third focuses on twentieth-century performances of Shakespeare at Stratford in the 1970s and in the New Globe as the new century begins.
The extensive cast of actors discussed includes Richard Tarlton, Will Kemp, David Garrick, Samuel Foote, Richard and Mary Ann Yates, Thomas Weston, John Kemble, Edmund Kean, Frederick Robson, Henry Irving, Ian Richardson and Ben Kingsley.
This is a book for theatre-lovers, written for anyone who shares the author's curiosity about the art of acting and about theatre past and present.  Three sections cover from the Elizabethan period to the 20th century.
'In this resonant collection of essays, Peter Thomson invites us to contemplate the performance techniques of key actors in the British theatre from the Shakespearean era to the present day…. throughout the book Thomson's elegant prose draws the reader into a completely absorbing commentary, mixing anecdote and humour with a passionate belief in the power of the actor as a popular figure … Thomson's own excitement for the art reminds us how exciting acting can be.'

Contemporary Theatre Review, Vol. 14, No. 4, 2004
'When Peter Thomson was writing reviews of Stratford productions for Shakespeare Survey in the 1970s, he saw his job as being 'to reproduce in words what it was like to be there, but without ducking away from a responsibility to enter into contemporary debate'. This is the spirit in which On Actors and Acting is written, and it is deeply pleasurable . . . interspersed with amplifications, second thoughts, wry self-criticisms and addenda from an author to whom the issues and arguments of the past still matter today . . . Historical practices and personages repeatedly are illuminated by reference to the contemporary, and many of Thomson's throw-away remarks – such his comparison between Irving and David Warner – are worth their weight in gold.' 

Theatre Research International, Vol. 27, No. 1, 2002
'Whilst Thomson disclaims the talent of Hazlitt, his readers, relishing his pithy insights, his biting wit, and admiring his crispness of phrase, will decide for themselves . . . [The book] will be enjoyed by anyone who cares deeply, with both head and heart, about not only teaching of drama but the future of theatre.' 

Speech and Drama, Vol. 51, No. 1, Spring 2002

'Thomson's affection for actors, advocacy for the primacy of the actor's role in the theatrical process, and strong belief in the significant art of the actor permeate this eclectic, learned, and entertaining collection of essays . . . Thomson's style is scholarly yet somewhat quirky and anecdotal, and very accessible . . . Well documented and nicely illustrated, Thomson's book provides a capstone to his productive writing and scholarly career.' 

Choice, Vol. 39, No. 4, Dec 2001
Part 1 Actors and acting in the early modern theatre: the Elizabethan actor - a matter of temperament; making an entrance - Chaucer to Tarlton; the missing jig; three Elizabethan actors; a note on Elizabethan rehearsal.
Part 2 Actors and acting in the 18th and 19th centuries: bigamy and theatre; David Garrick - alive in every muscle; summer company - Drury Lane in 1761; Edmund Kean versus John Philip Kemble; Frederick Robson - a downright good actor; Irving and the Lyceum - volcano and cathedral.
Part 3 Shakespeare in the 20th century: Shakespeare at Stratford - 1970-1975; the New Globe - monument or portent?