Paediatrics in the Reichsuniversität Straßburg
Children's Medicine at a Bastion of Nazi Ideology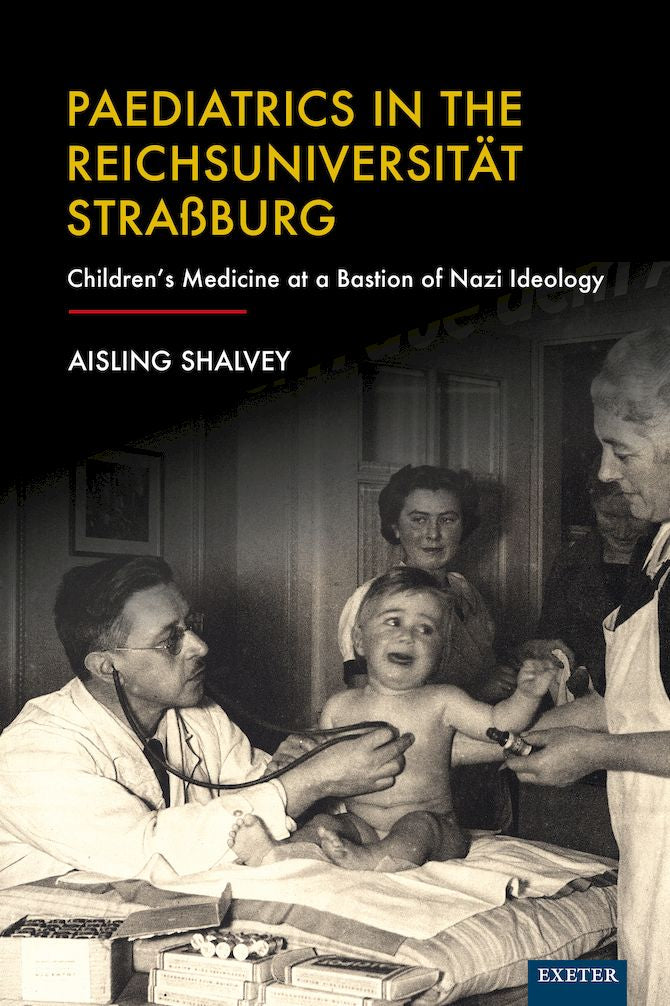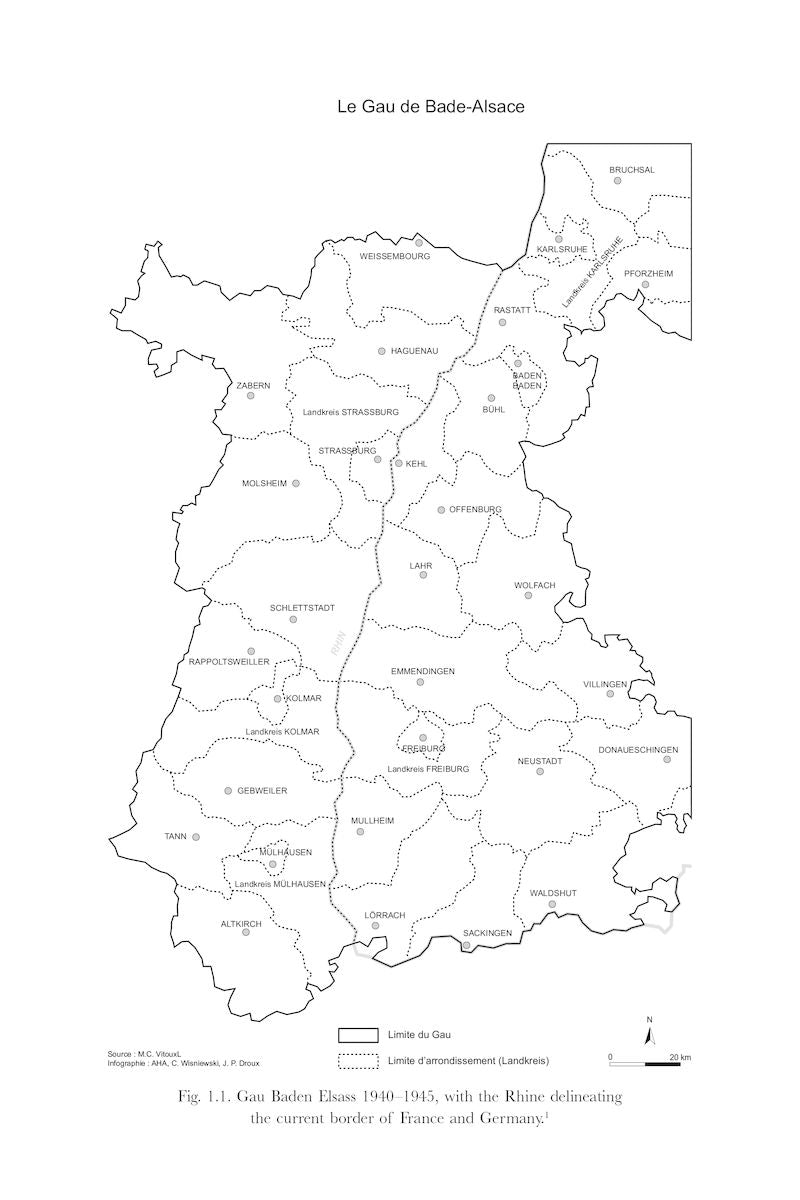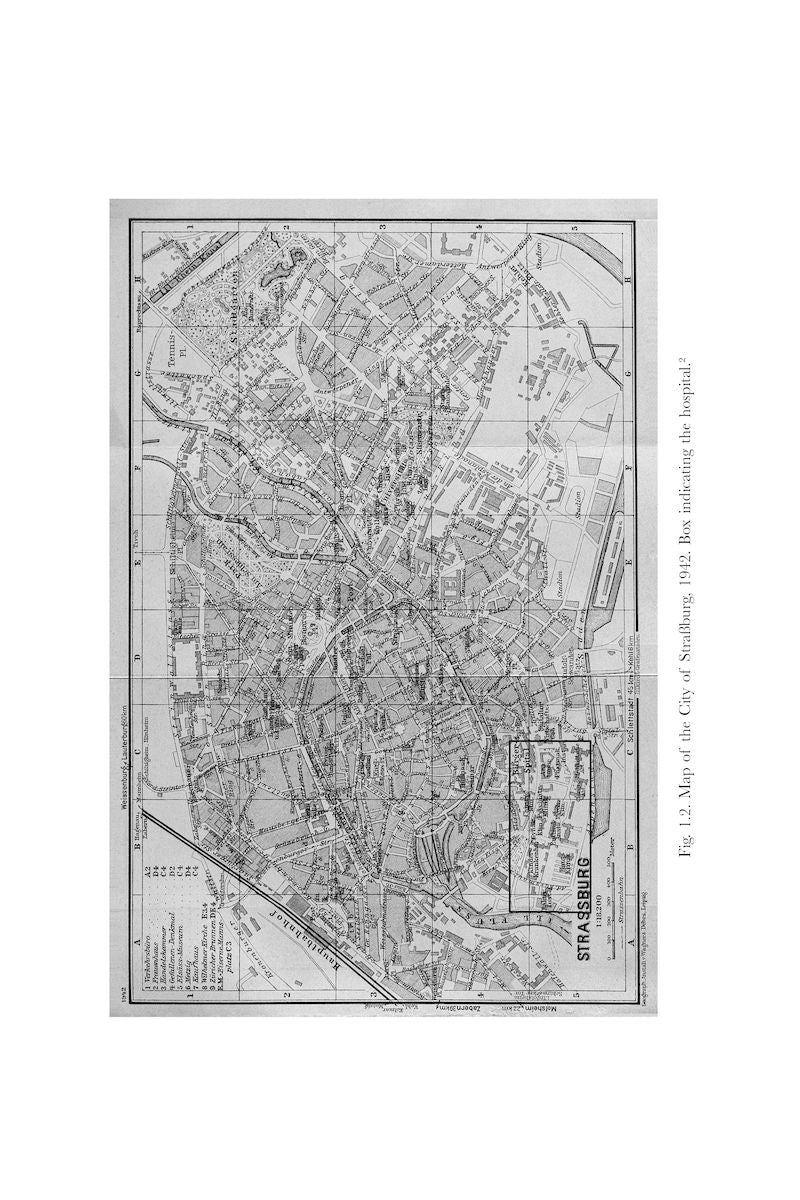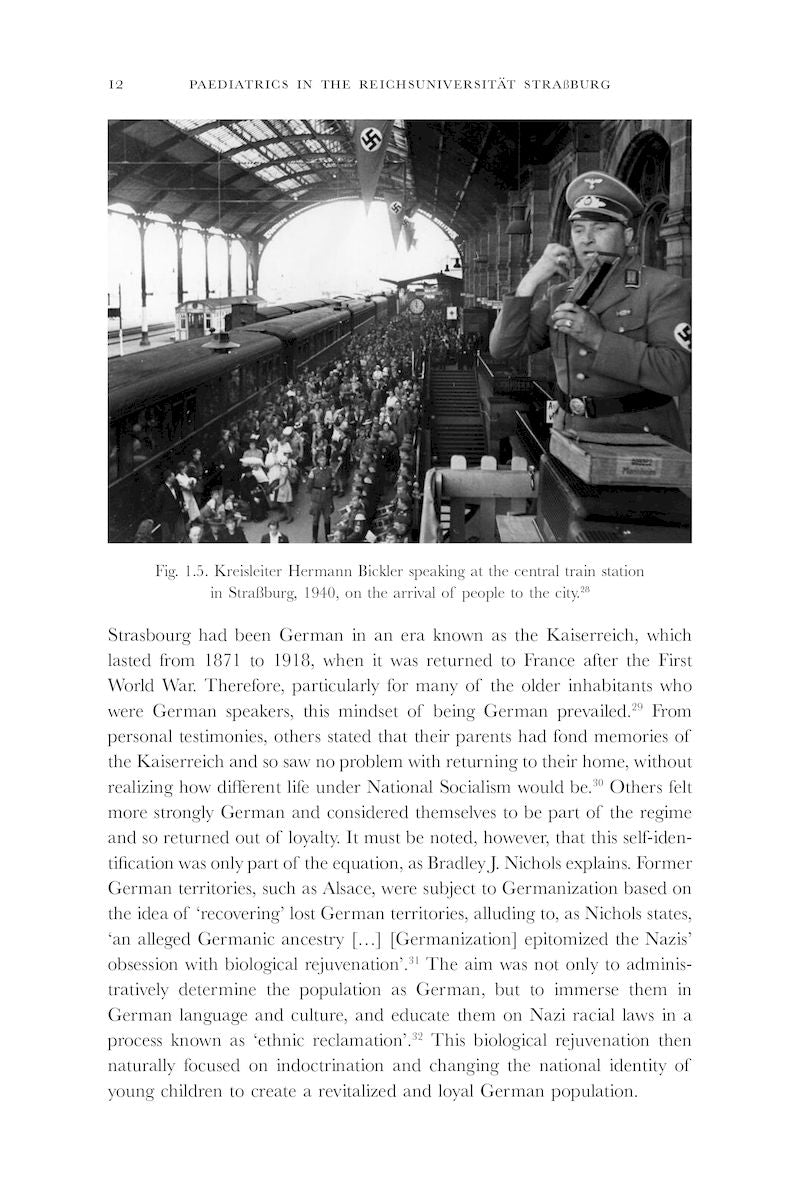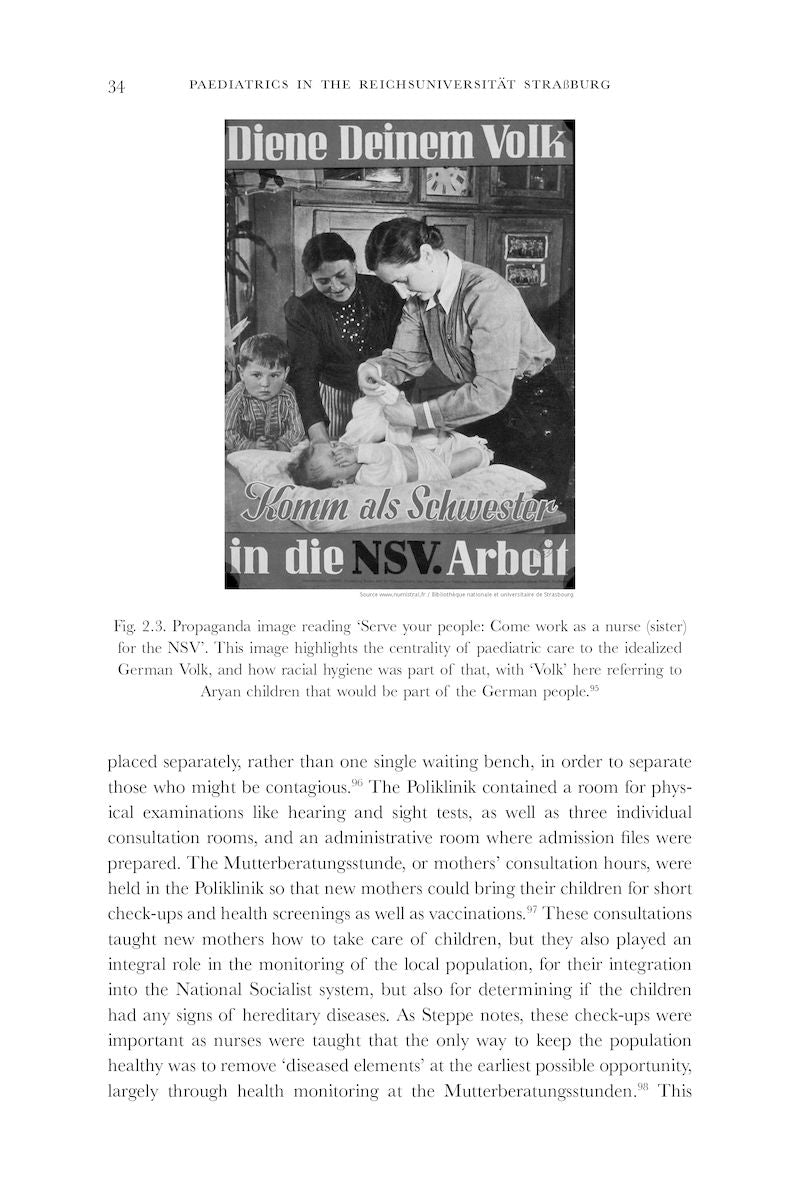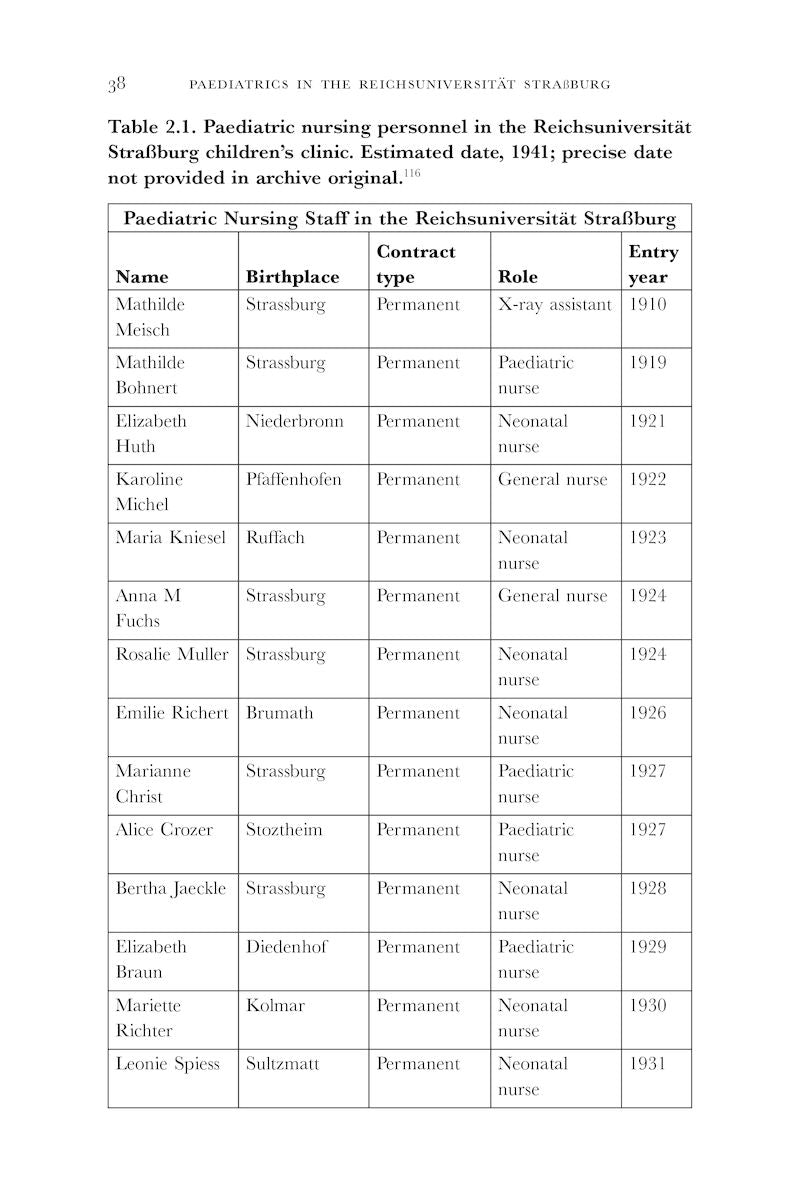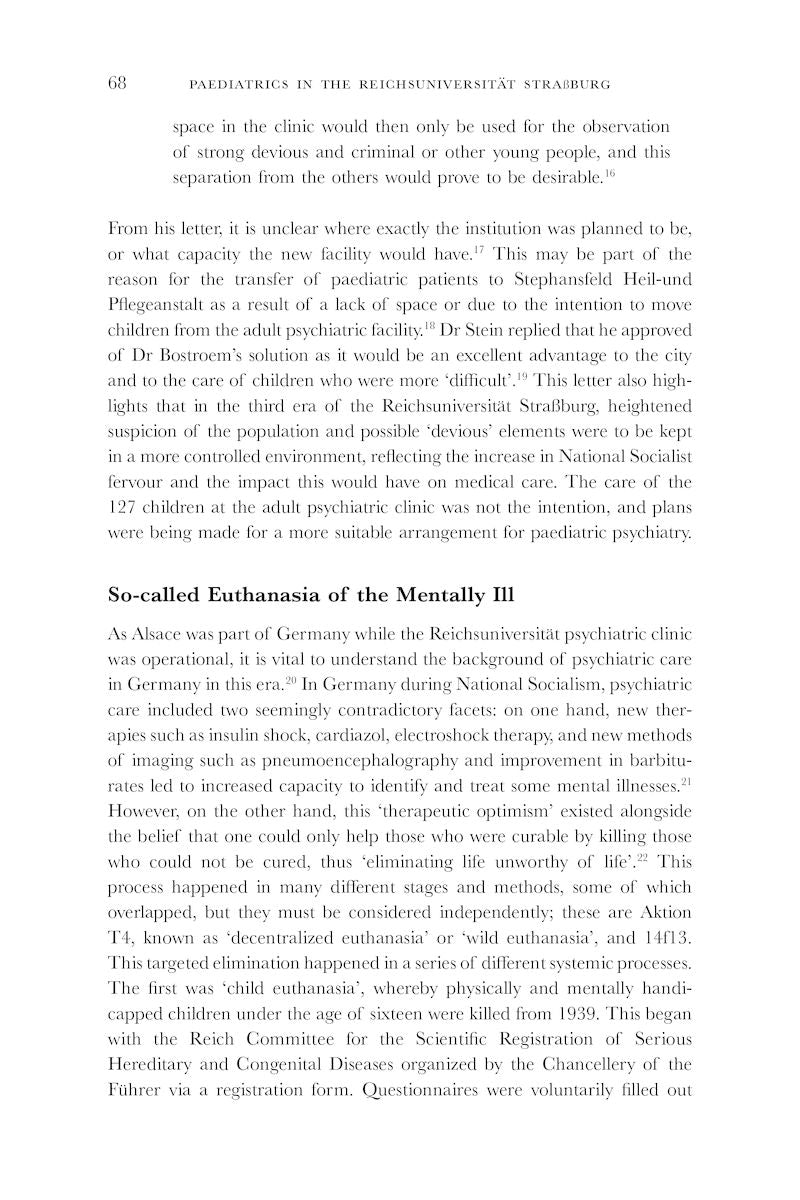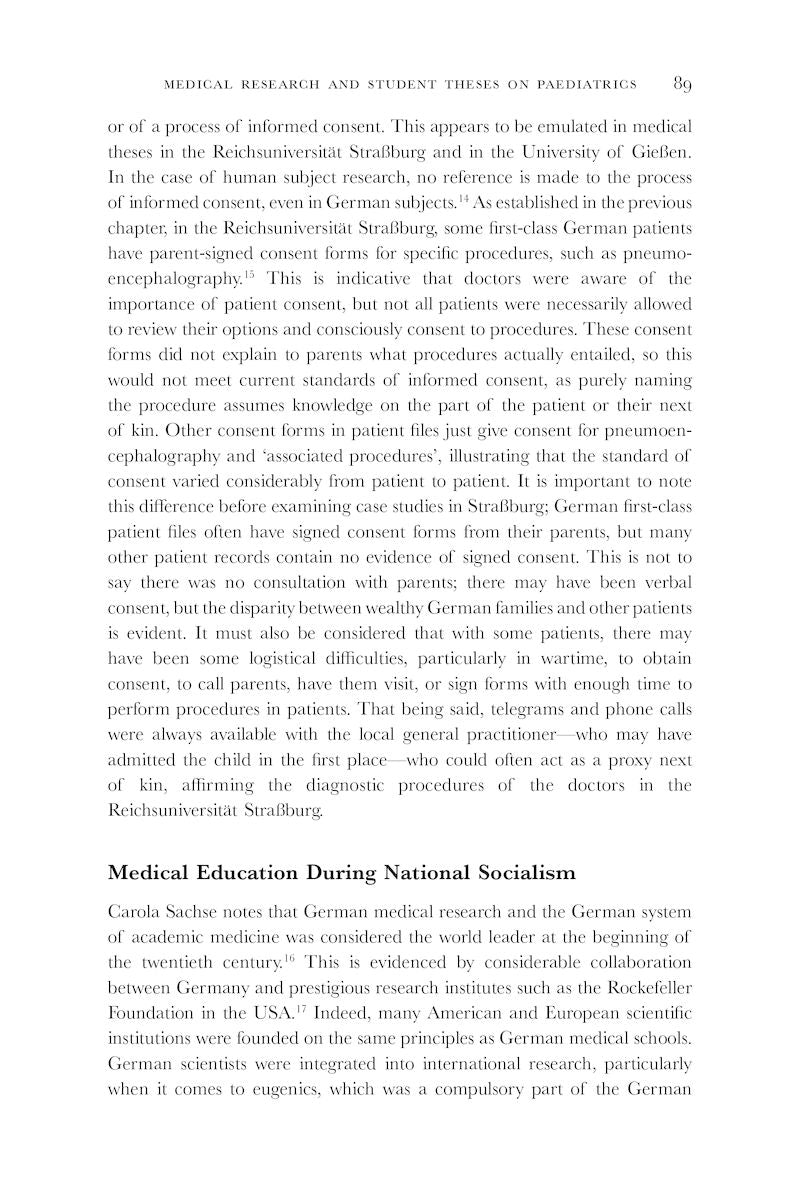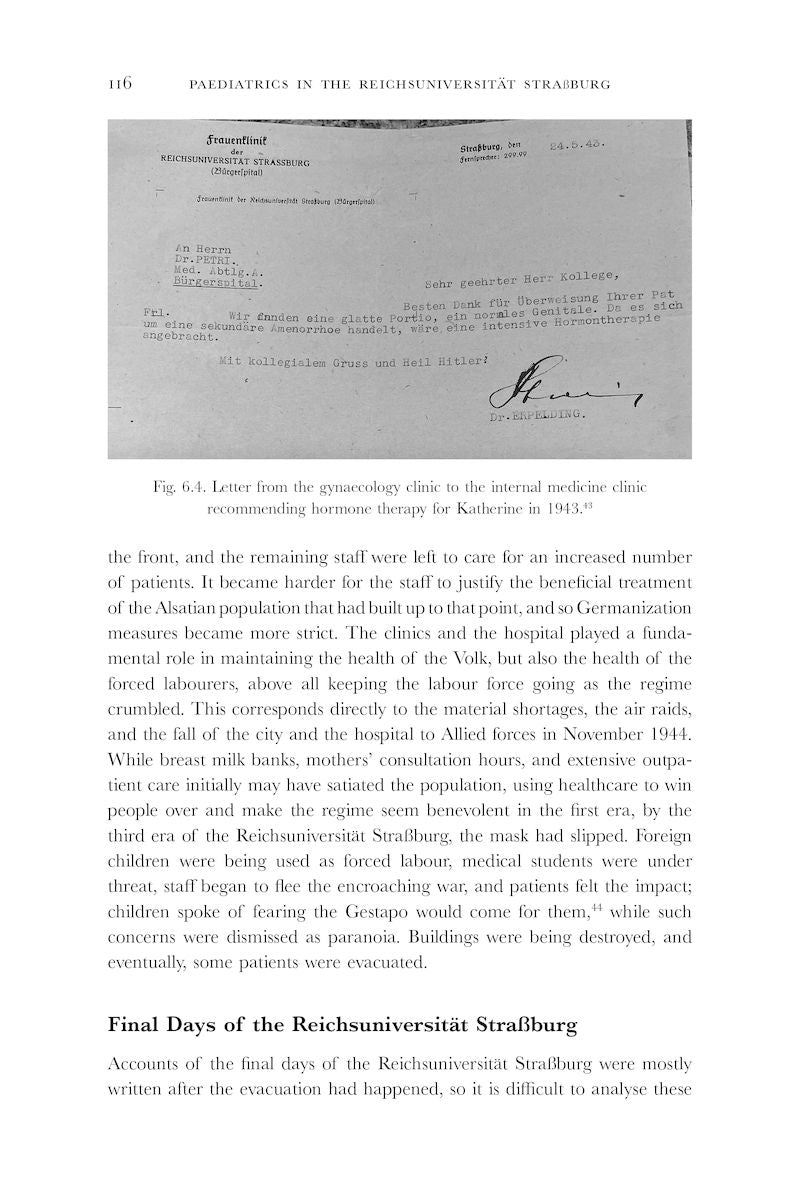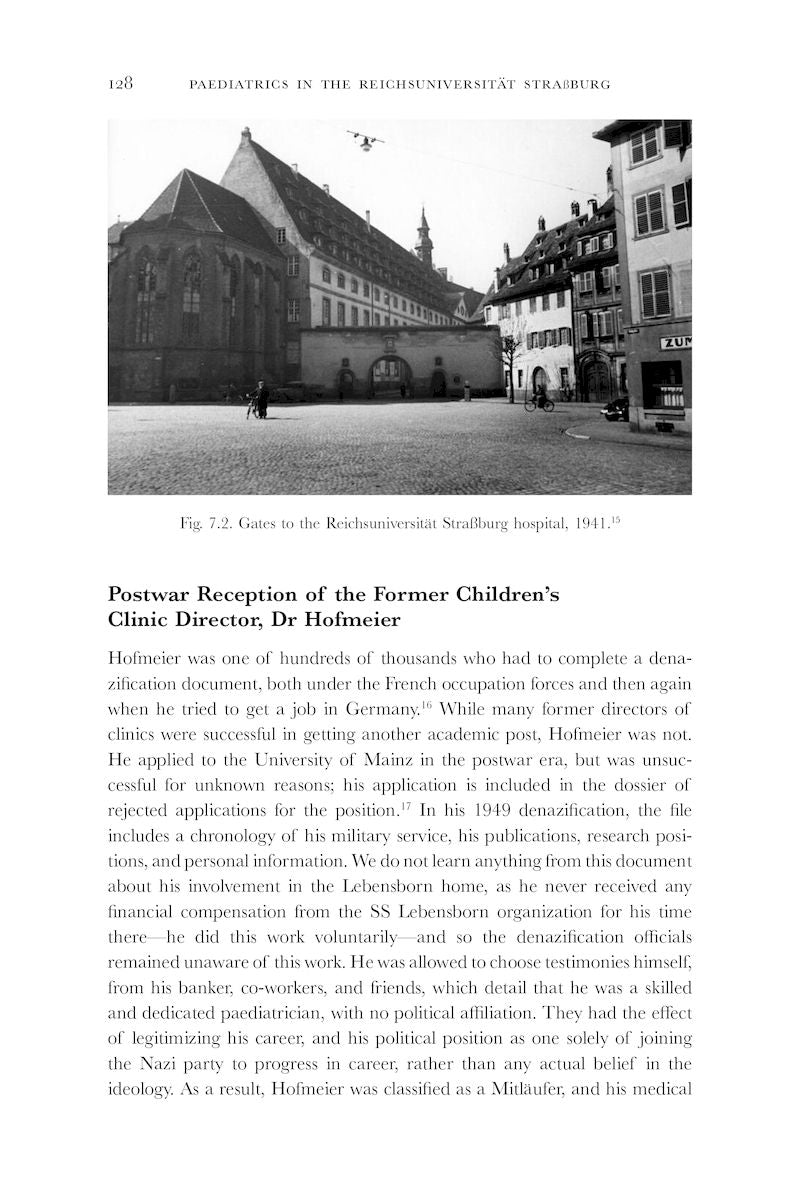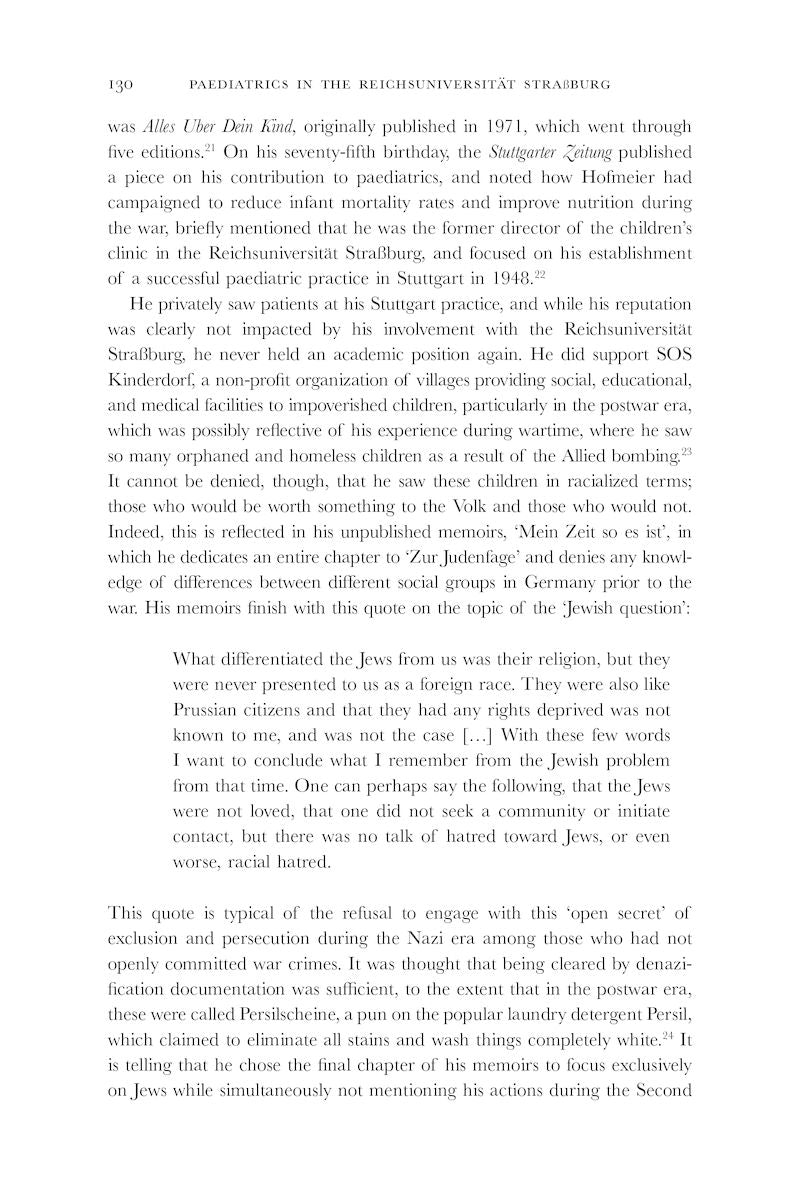 This sensitive yet incisive book addresses the medical treatment of children in the city of Strasbourg during Nazi occupation. Exploring more than 1,000 previously undocumented patient files, it illuminates starkly the workings of paediatric care at a pivotal moment in history. Issues of nationality, social class, and diagnosis all contributed to the experience of each child, and here extensive data analysis is deployed to back up poignant individual stories.
This is the first ever demographic overview of a vulnerable group who were treated in the hospital of the Reichsuniversität Straßburg. Veering away from the well-established, top-down approach of examining the doctors, instead it makes the patient central to the analysis. A vivid picture emerges of the practical impact that war and occupation had on children who were suffering from illness, revealing how they were affected by Nazi ideology. Establishing a chronology of this important paediatric clinic, the author situates the core historical developments which brought it from establishment with optimistic and idealistic goals, to downfall just three years later when the Allies liberated the city.
Based on previously under-utilized primary sources, this volume employs a novel and distinctive analytical framework, using Alltagsgeschichte (the history of everyday life) and patient experience theory to frame medical records and accounts. The book will be relevant to those interested in the history of childhood, politics, occupation and border disputes, psychiatry, medicine, denazification and the postwar era, the history of National Socialism, patient history and the Second World War.
This fascinating and highly readable book draws its rich canvas of detail from previously never explored primary sources and is an essential addition to the current understanding of medicine during this time period.

Sabine Hildebrandt, Associate Professor of Paediatrics, Harvard Medical School

Based on a trove of recently-discovered and previously un-researched files, Aisling Shalvey has given us a compelling microstudy of how Nazi paediatrics functioned at the local and institutional levels. She depicts a fascinating intersection between health and ideology, wherein the regime's criminality and harmful intent co-existed with otherwise mundane and regular healthcare. The results are essential reading for all students of health and welfare during the Second World War.

John Paul Newman, Associate Professor in Twentieth-century European History, Maynooth University

A study that is crisply written, scrupulously detailed, and convincing in its conclusions.

Michael Biddiss
British Society for the History of Medicine
List of Figures
Acknowledgements
Author's note
Glossary of Terms
Archive Abbreviations
Terminology Abbreviations
1. Introduction
2. Staff of the Children's Clinic of the Reichsuniversität Straßburg
3. Paediatric Treatment at the Children's Clinic of the Reichsuniversität Straßburg
4. Paediatric Patients in Psychiatric Care
5. Medical Research and Student Theses on Paediatrics
6. Paediatric Patients at the Internal Medicine Clinic
7. Final Days of the Reichsuniversität Straßburg and the Immediate Postwar Consequences
Appendices
Bibliography
Notes
Index
DOI
https://doi.org/10.47788/HUGC9927