Vaccination Wars
Cornwall in the Nineteenth Century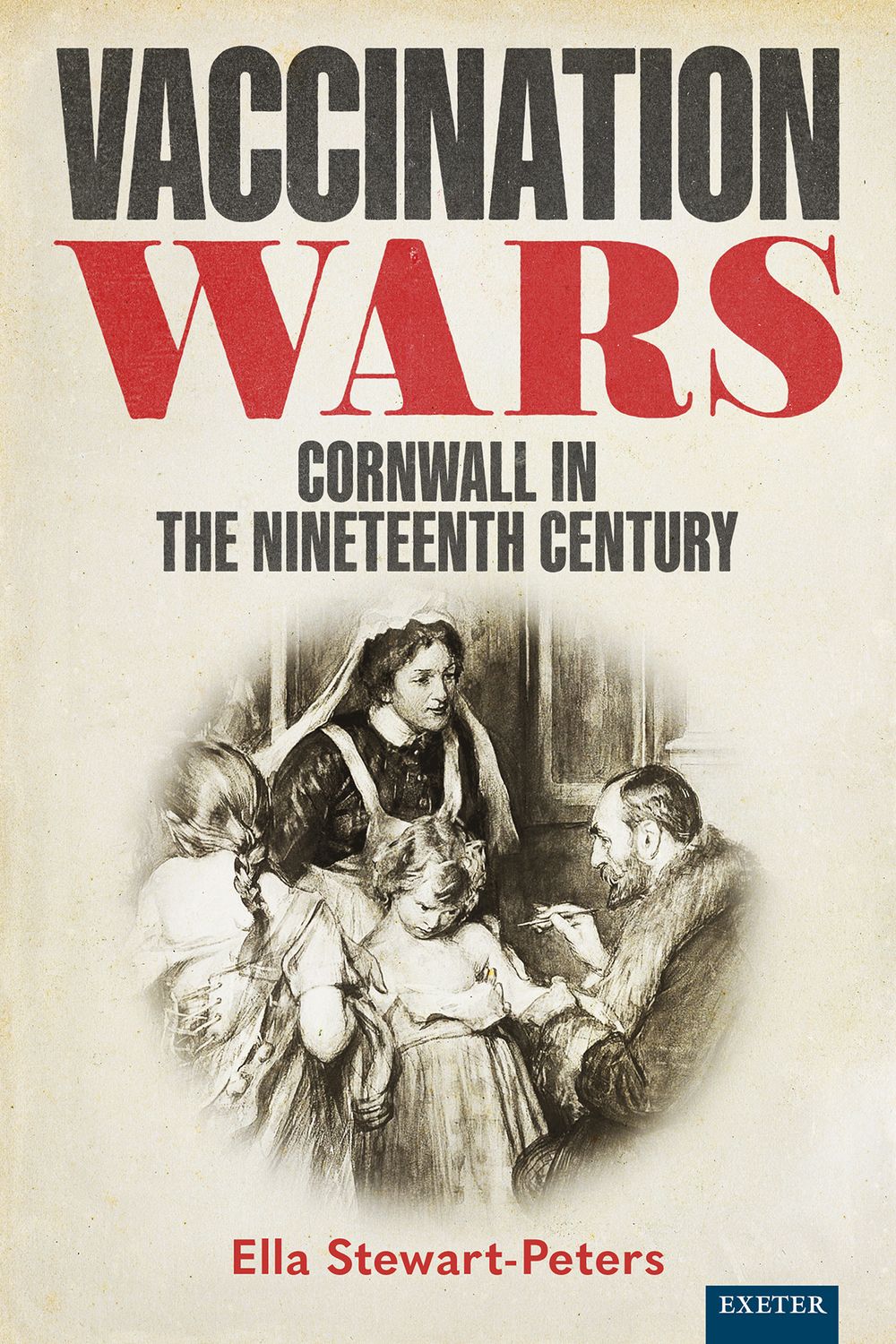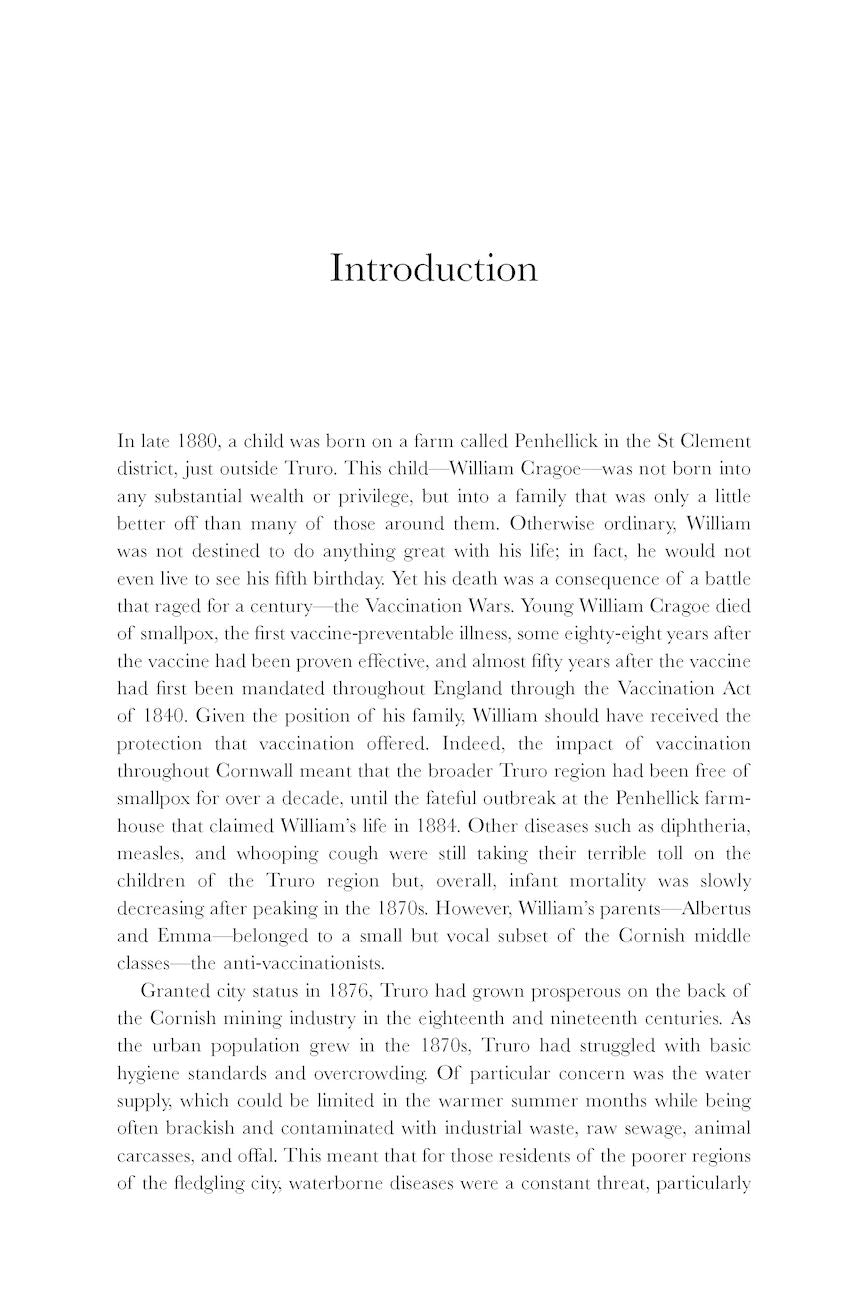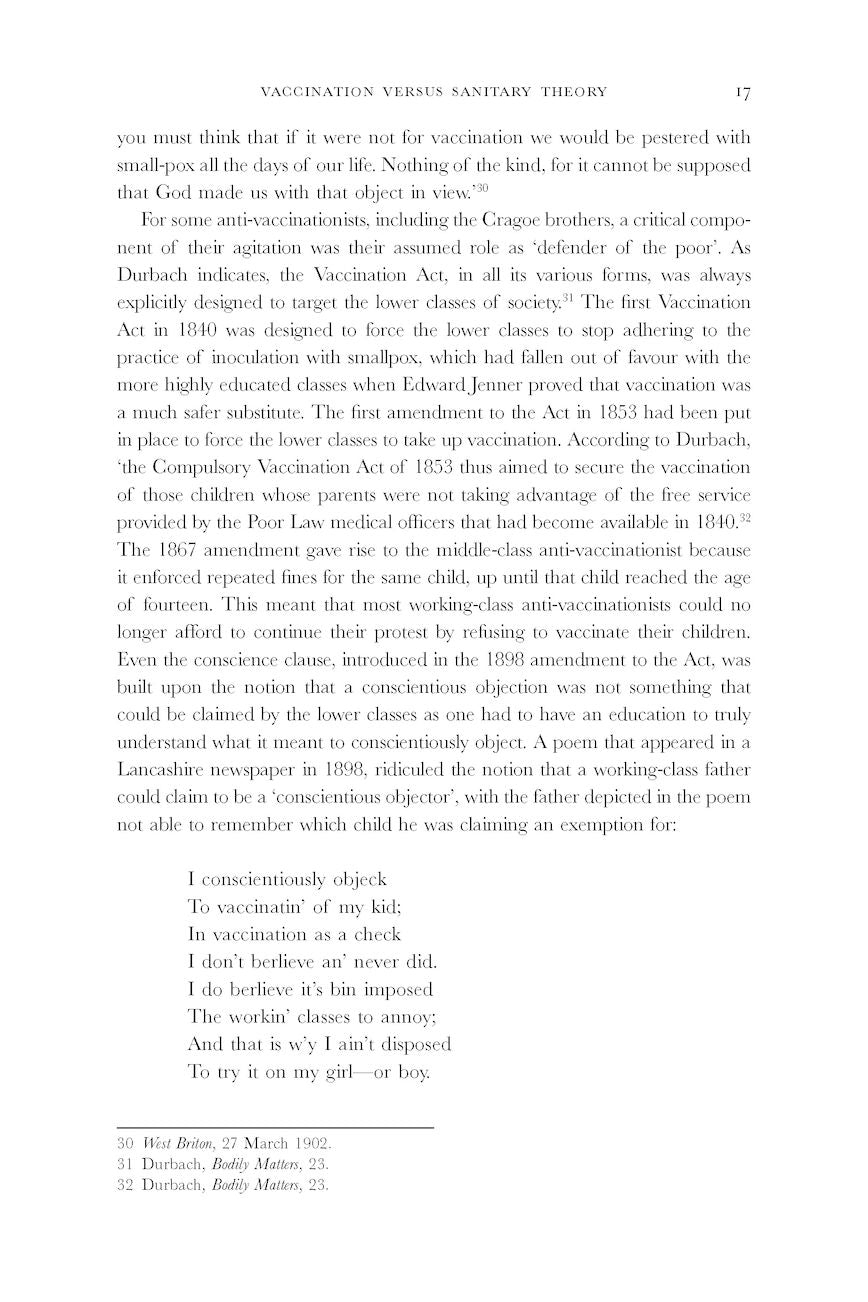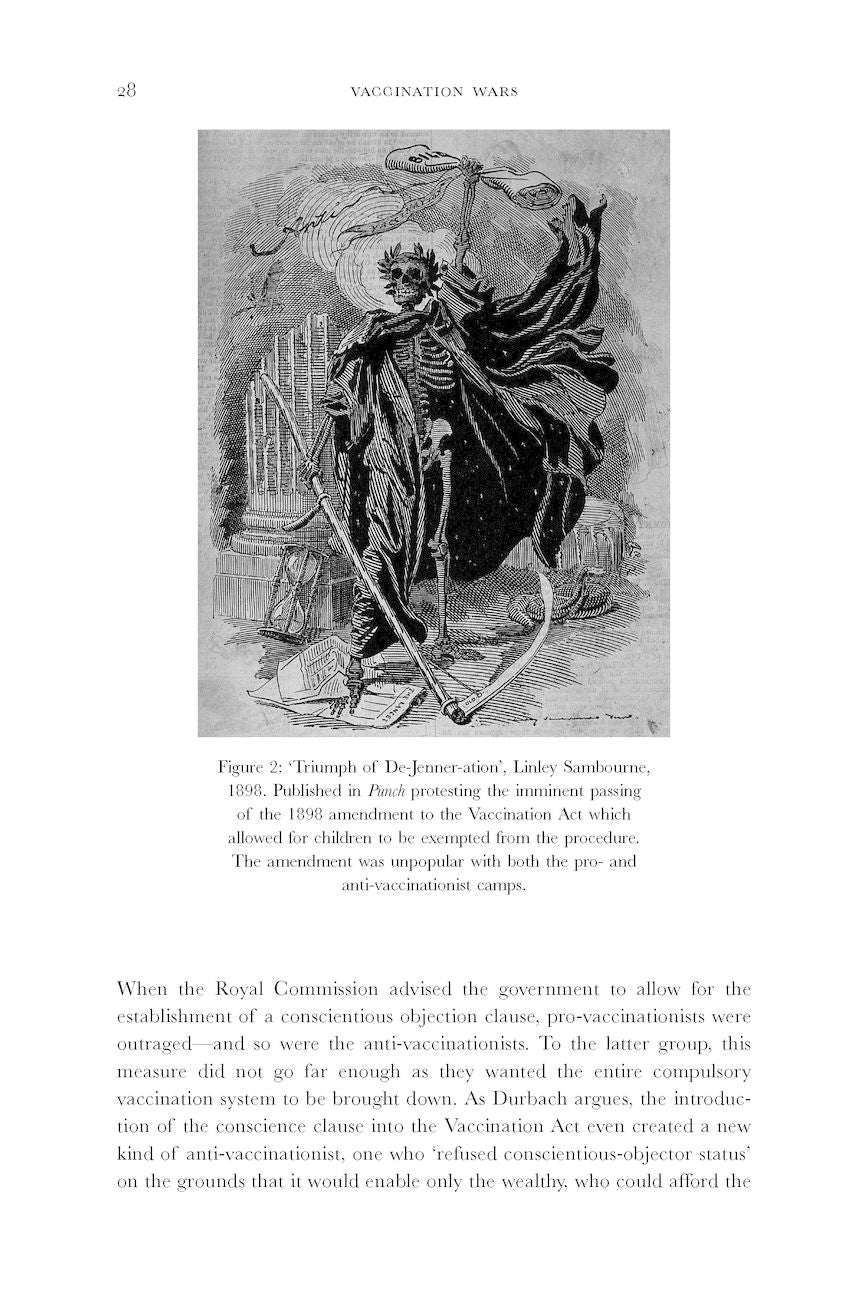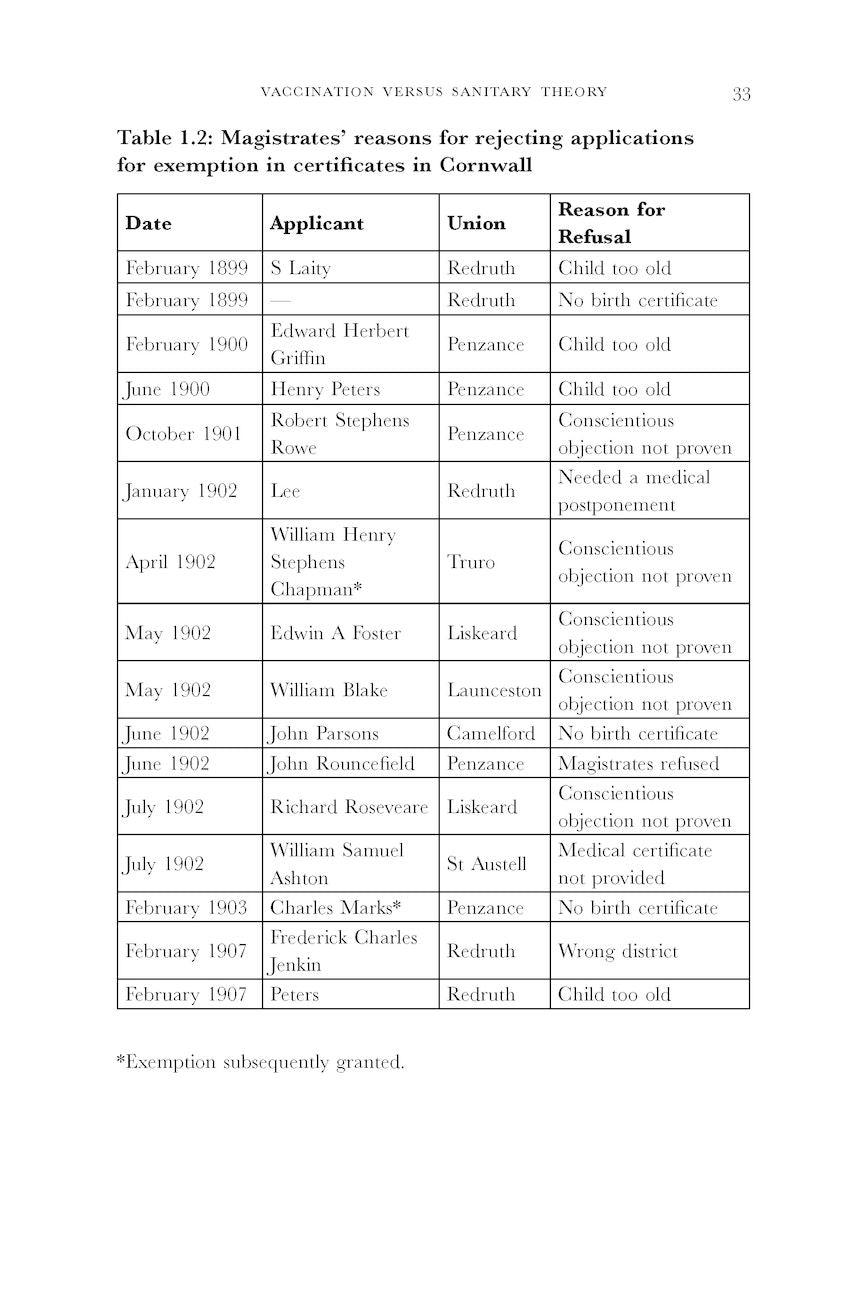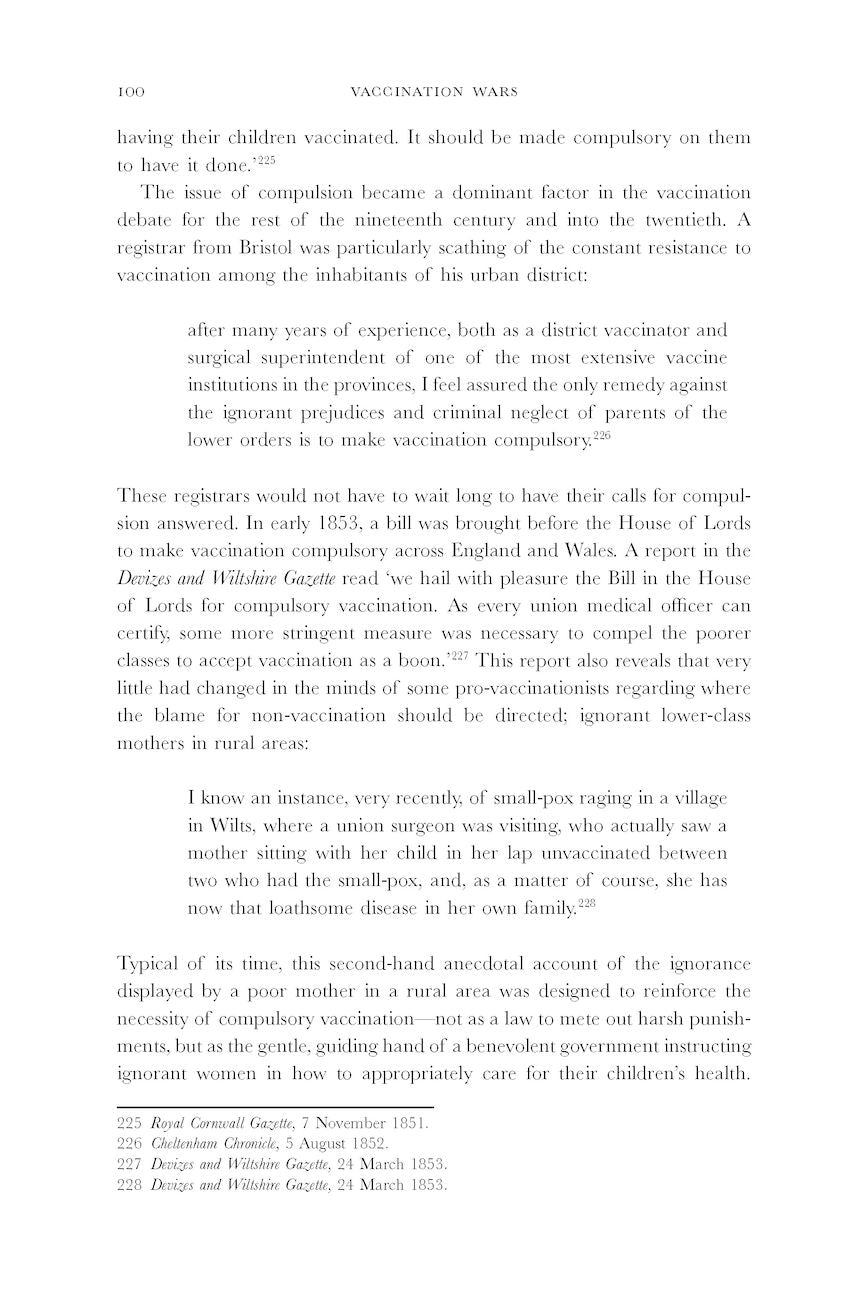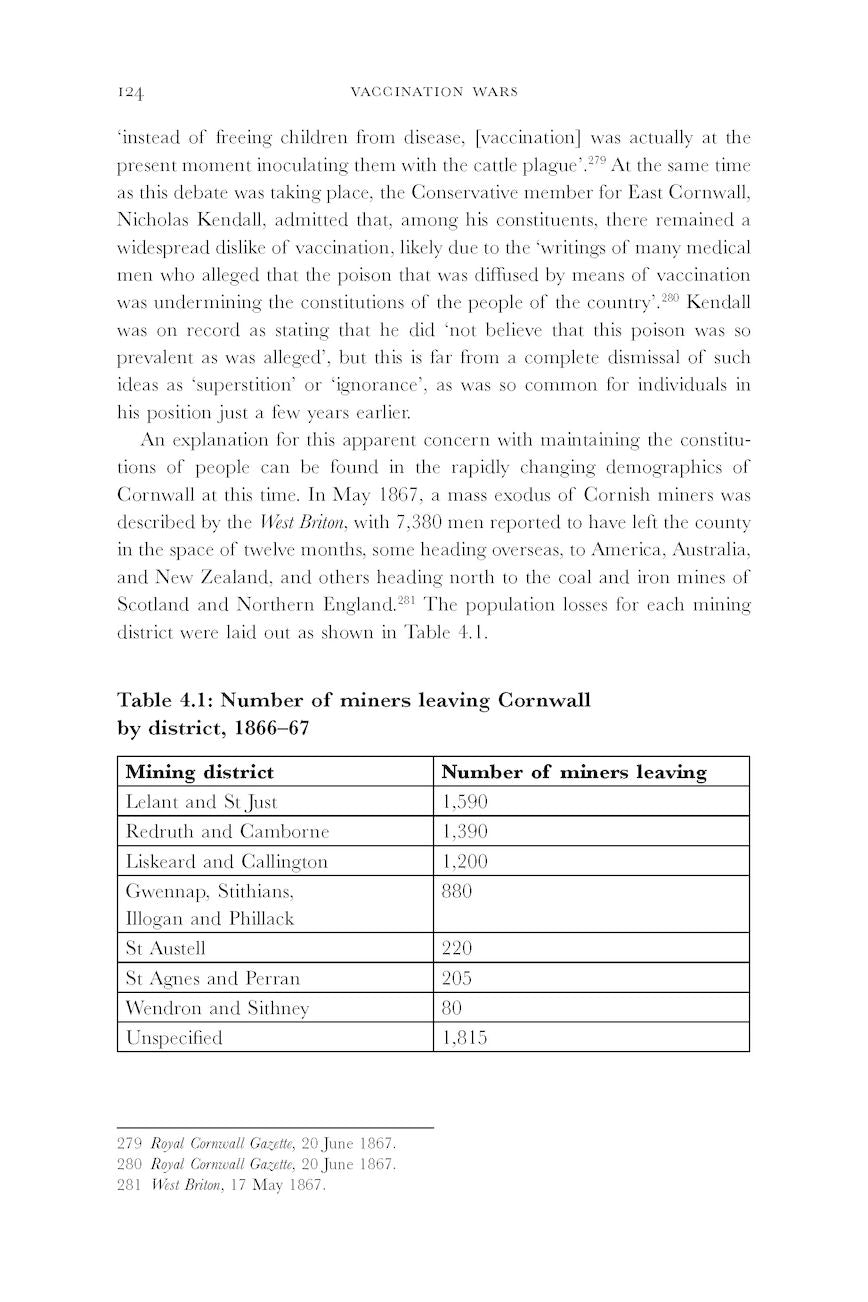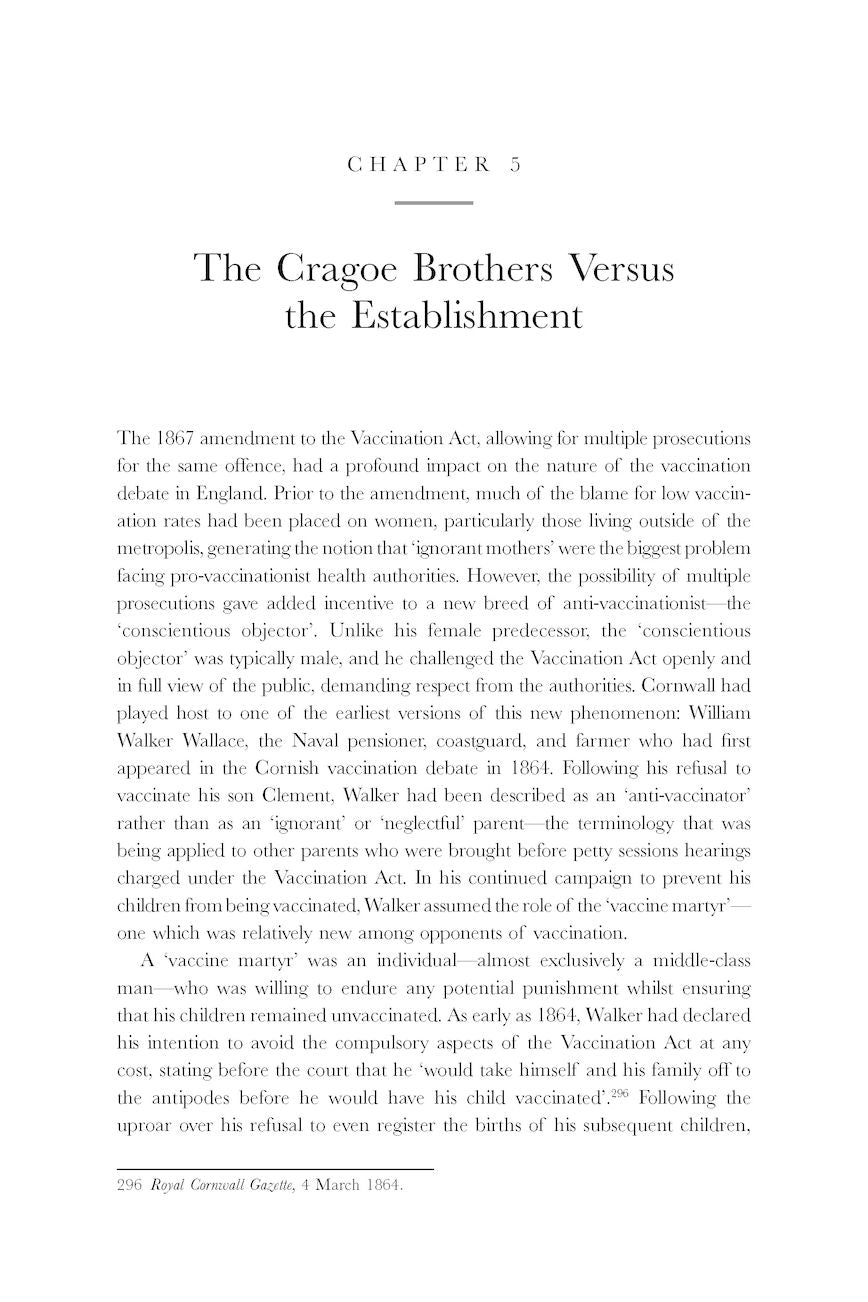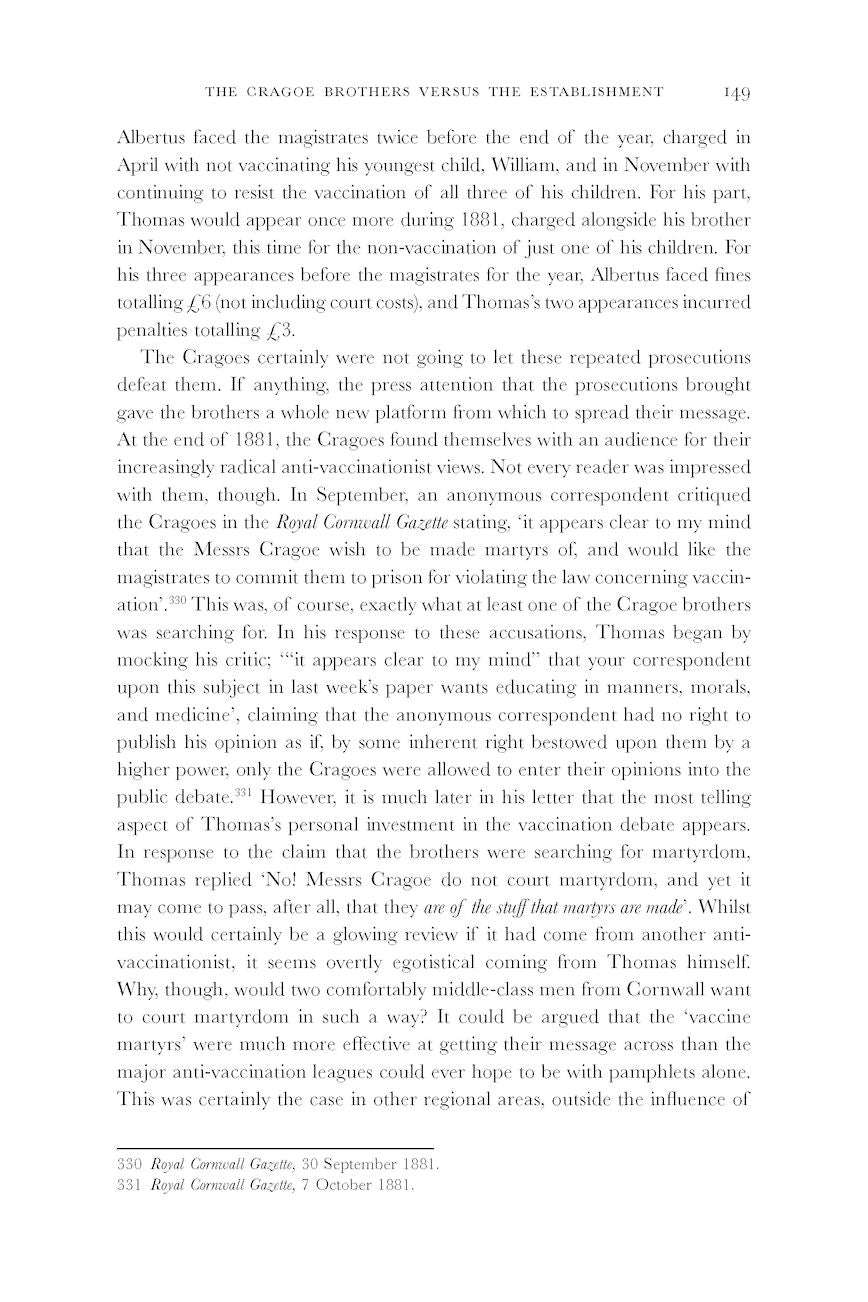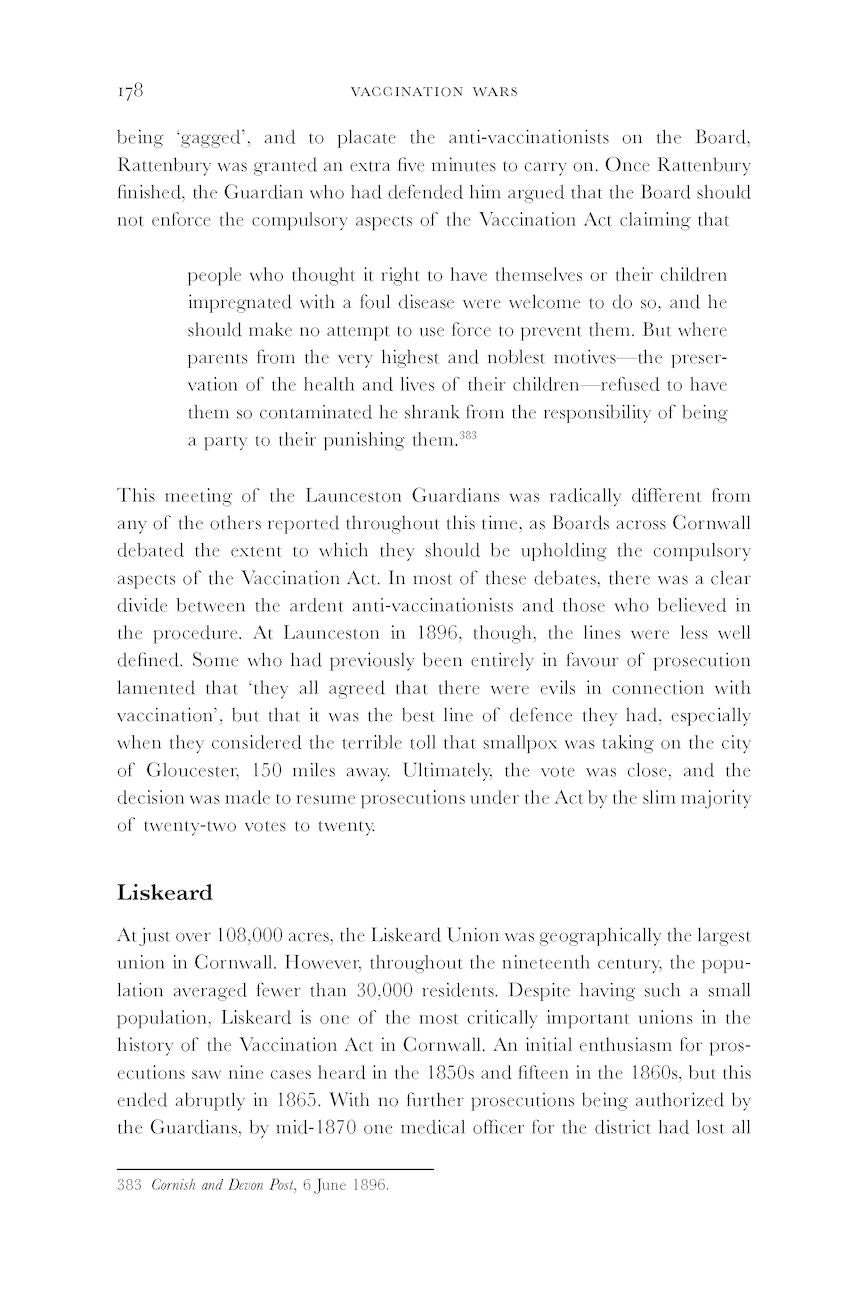 For as long as there have been vaccines, there have been those who oppose them. As the world continues to grapple with the impact of COVID-19 and the challenges of managing an effective vaccination programme, this book shows that our experiences have more in common with those of previous generations than we may so far have understood. 
Vaccination Wars examines the history of vaccine objection in nineteenth-century Cornwall, looking not only at the reasons behind resistance to the smallpox vaccine, but at the lives of Cornish parents who steadfastly refused to have their children inoculated. Exploring the earliest phases of the anti-vaccination movement, the rise of middle-class resistance and organized opposition societies, and the influence of propaganda, the book presents a more nuanced understanding of the ways regional and cultural differences affect the reception of state-mandated medical practices. 
Ella Stewart-Peters challenges existing notions of the nineteenth-century debate by shifting the focus away from major urban centres to the struggles concerned with enforcing compulsory vaccination at the peripheries. Distinct parallels can be drawn with the anti-vaccination movement of the twenty-first century.
This book will appeal to anyone who has ever wondered about the origins of the modern anti-vaccination movement, or is more generally interested in the history of medicine.
This book will add significantly to histories of local anti-vaccination sentiment. We have a clear sense of Cornish people actively engaged in choice-making around children and disease.

Alison Bashford
Laureate Professor of History, UNSW, Australia
A subtle and nuanced study of the first wave of vaccination skeptics in the 19C, faced with smallpox, this book provides historical insight into the mentalities and misunderstandings that, even today during the greatest pandemic in a century, continue to spur resistance to medical precautions against contagious disease and their enforcement by public health authorities.

Peter Baldwin
author of Contagion and the State in Europe, 1830–1930
Vaccination Wars provides insight into the administration of compulsory smallpox vaccination and resistance both to the procedure and to state policy in Cornwall. By focusing on a region that had no organized anti-vaccination movement and was far from the centres of agitation, Stewart-Peters exposes how grassroots vaccination resistance manifested in practice, locating its roots in Cornish folklore and healthcare traditions as well as in local politics and religion.

Nadja Durbach
Professor of History, University of Utah and author of Bodily Matters
This is a wonderful book, unearthing and examining in lavish detail the social, religious, political and medical elements that went into a bitter struggle over vaccination. Though set in a far-off corner of a long-ago world, ravaged by a disease now extinct, the clash of values will be familiar to anyone who has followed our own vaccine wars.

Arthur Allen
author of Vaccine: The Controversial Story of Medicine's Greatest Lifesaver
In an engaging account of responses to smallpox vaccination in Cornwall, Stewart-Peters breaks new ground in making sense of the lack of popular enthusiasm for the practice and the emergence in the late nineteenth century of an ideological anti-vaccinationism. A very readable and richly textured study, it offers fascinating insights into family life, issues of gender and class, popular culture, and attitudes to authority in Victorian Cornwall, and, more fortuitously, provides food for thought on the competing claims of the state and the individual in medical matters.

Michael Bennett
Emeritus Professor of History, University of Tasmania and author of War Against Smallpox
A major contribution to the history of medicine, but also an important contribution to nineteenth-century social history and to Cornish studies. This book engages with what is still today a highly controversial topic – vaccination. Until now, examination of the nineteenth-century vaccination debate in Britain has been largely metropolitan in focus and reliant upon examination of the activities of the major anti-vaccination societies. Ella Stewart-Peters turns this conventional wisdom on its head and indicates instead a high degree of regional variation. Folklore, gender, religion, political radicalism, each in its highly distinctive Cornish guise, are shown to be central to the development and articulation of public debate about vaccination in Cornwall.

Professor Philip Payton
author of Cornwall: A History and editor of the Cornish Studies series
List of Illustrations
Preface
Introduction
1. Vaccination Versus Sanitary Theory
2. Vaccination Versus Inoculation
3. Folklore Versus Medicine
4. The People Versus Compulsion
5. The Cragoe Brothers Versus the Establishment
6. The Poor Law Unions Versus the People
Conclusion
Bibliography
Index
DOI
https://doi.org/10.47788/AHRE1301