The Folklore of Cornwall
The Oral Tradition of a Celtic Nation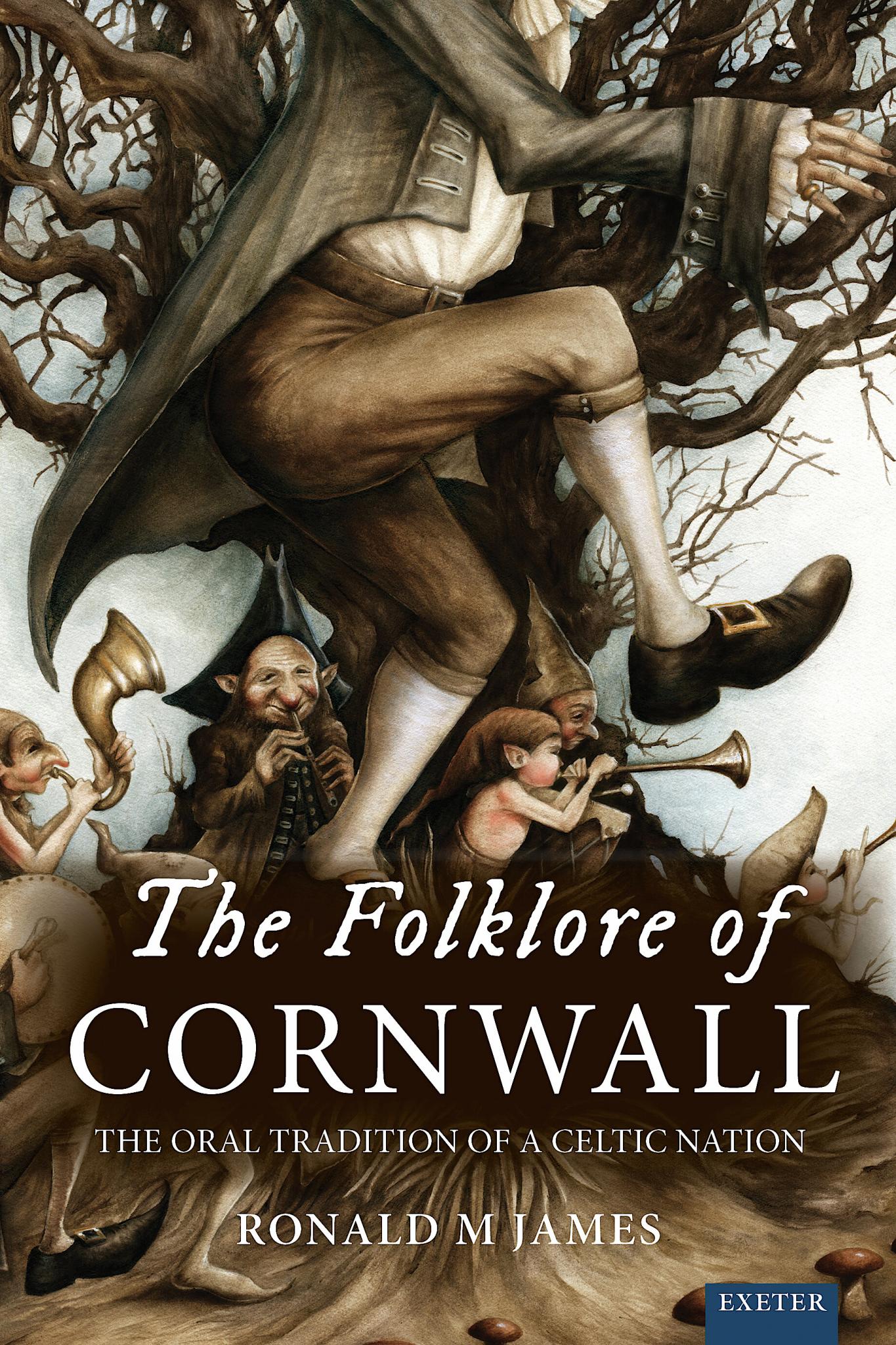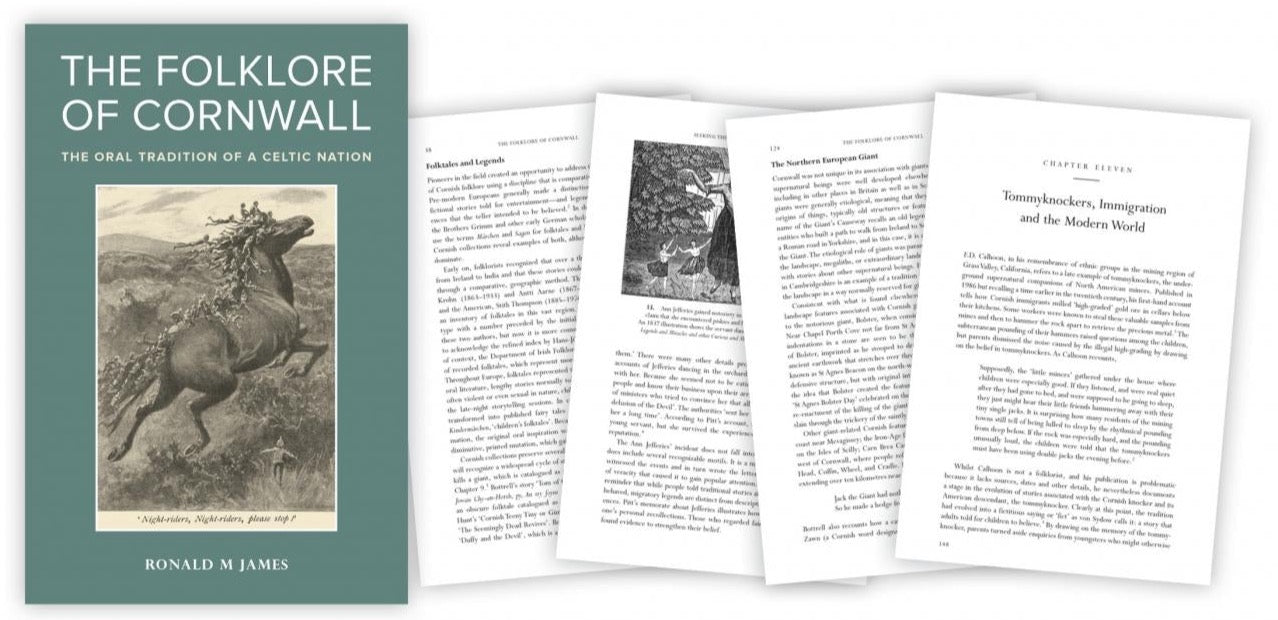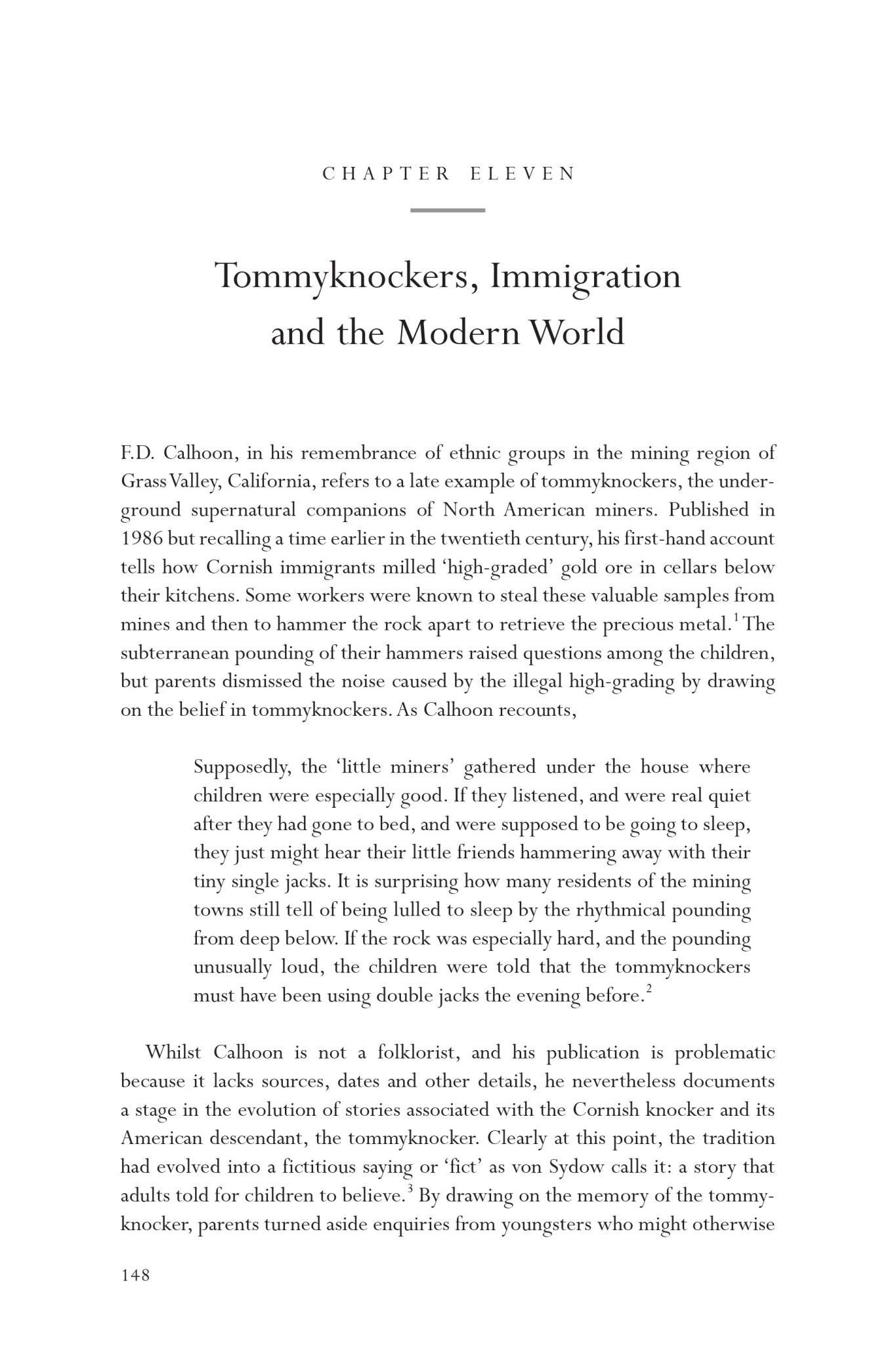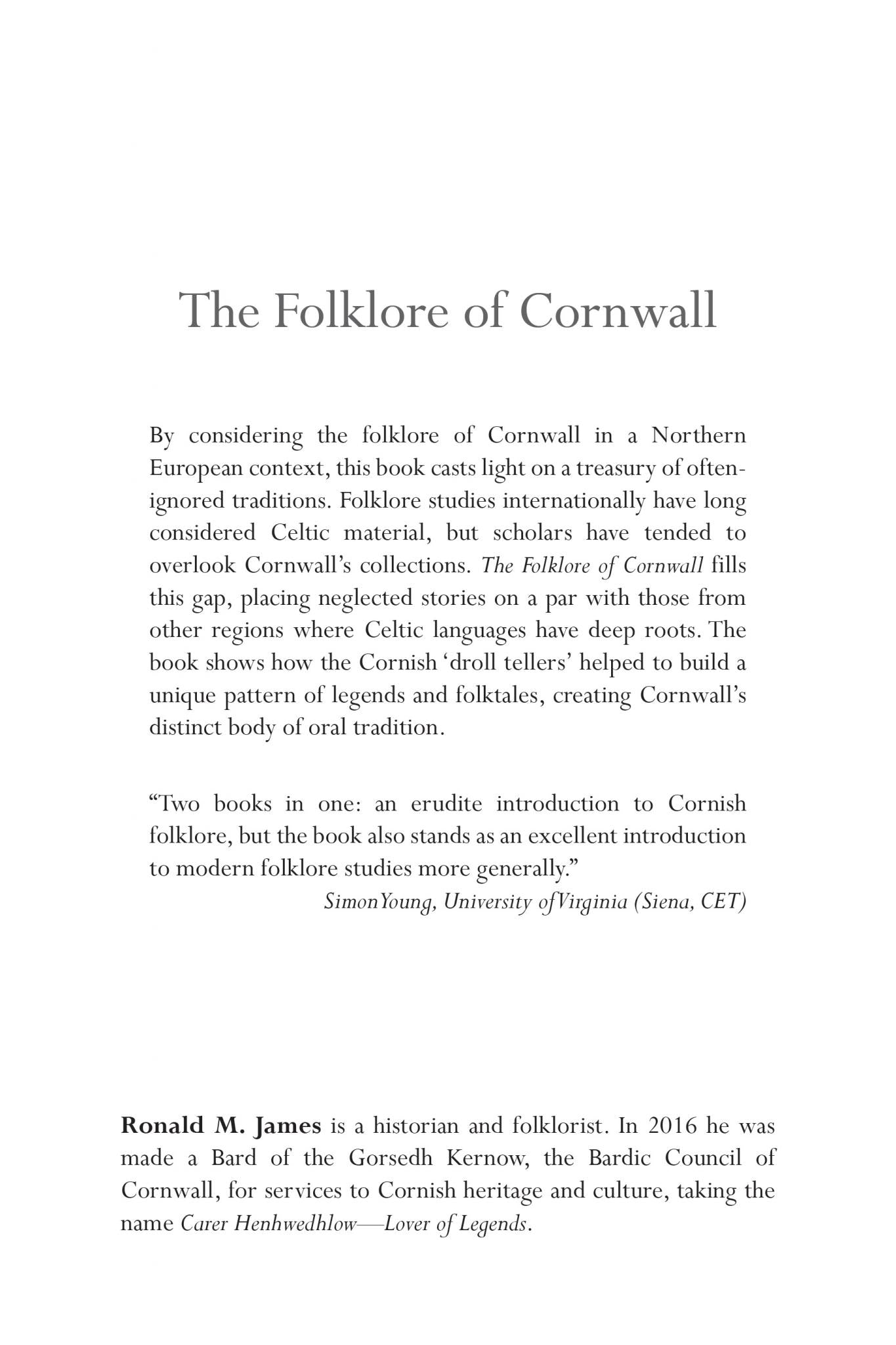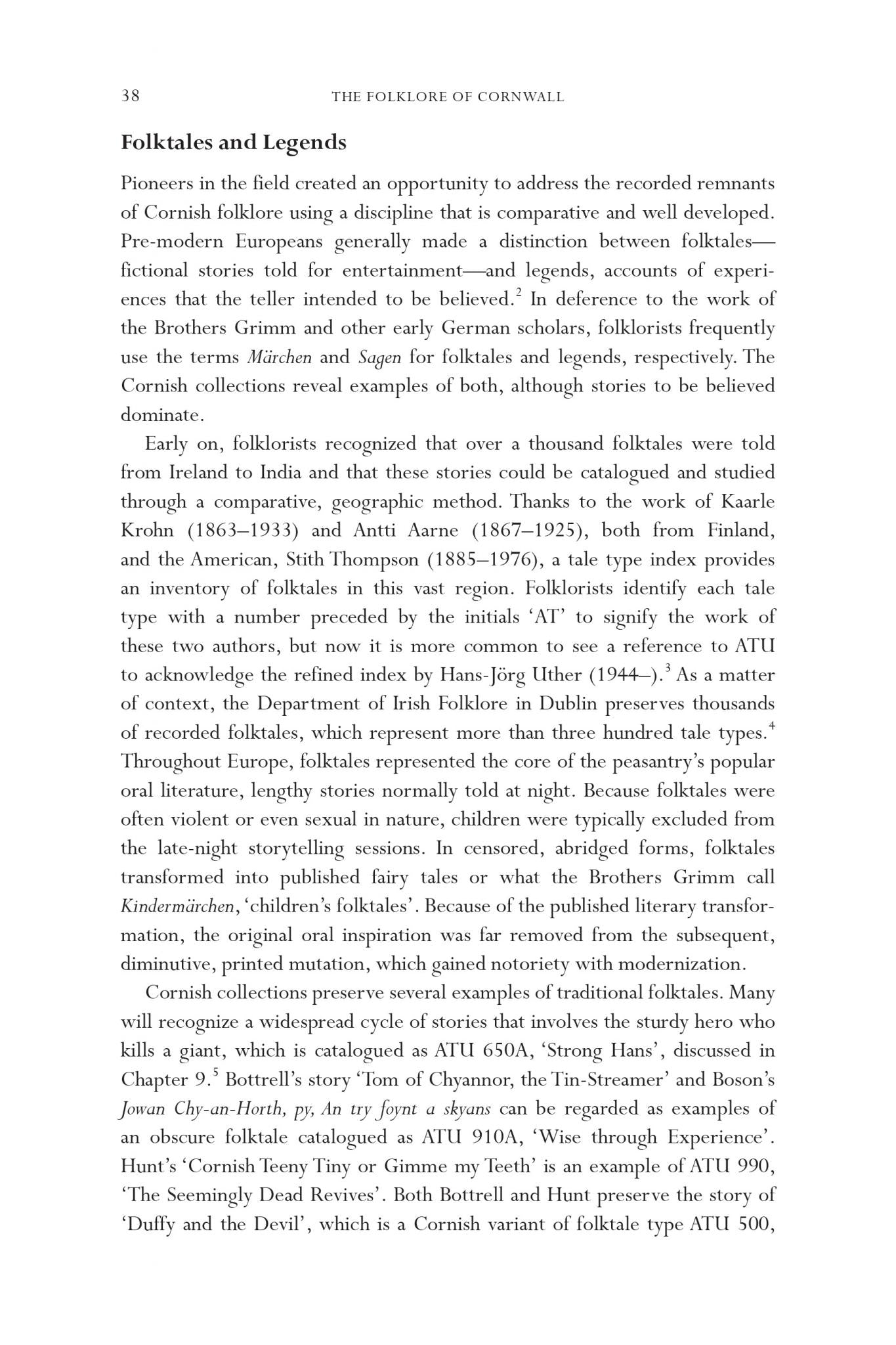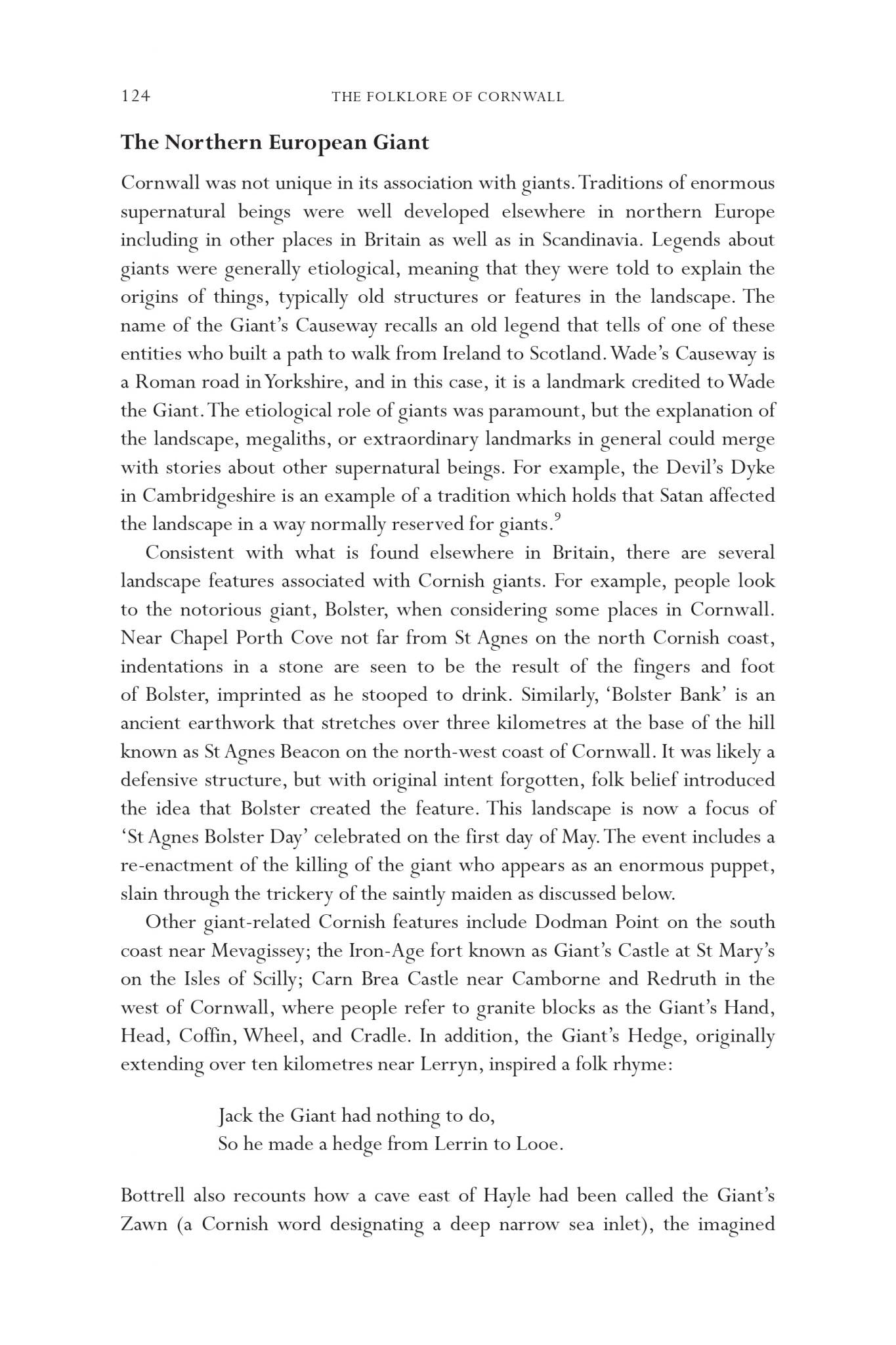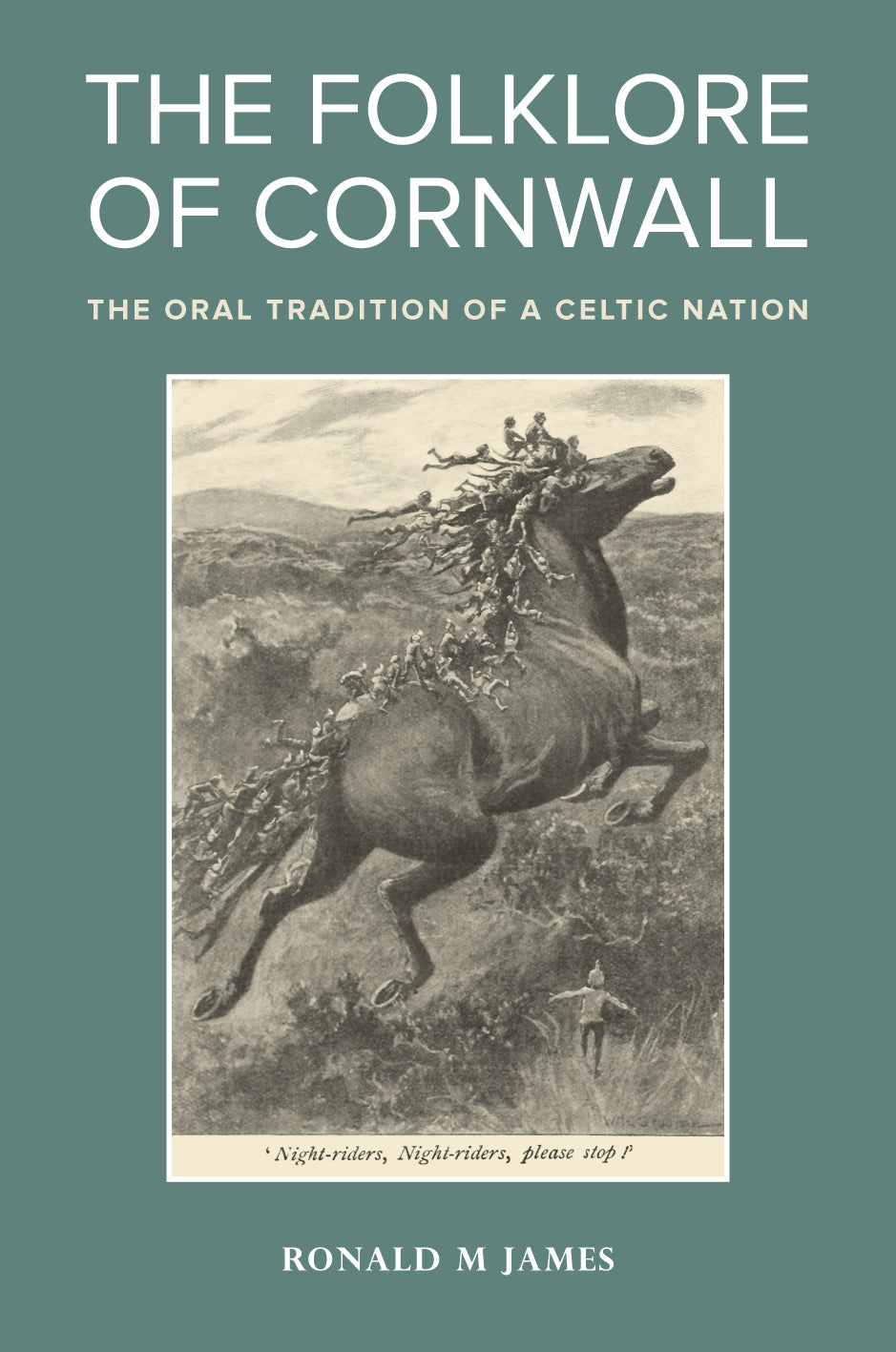 By considering the folklore of Cornwall in a Northern European context, this book casts light on a treasury of often-ignored traditions. Folklore studies internationally have long considered Celtic material, but scholars have tended to overlook Cornwall's collections. The Folklore of Cornwall fills this gap, placing neglected stories on a par with those from other regions where Celtic languages have deep roots.
The Folklore of Cornwall demonstrates that Cornwall has a distinct body of oral tradition, even when examining legends and folktales that also appear elsewhere.  The way in which Cornish droll tellers achieved this unique pattern is remarkable; with the publication of this book, it becomes possible for folklorists to look to the peninsula beyond the River Tamar for insight.
A very readable text with popular appeal, this book serves as an introduction to folklore studies for the novice while also offering an alternative means to consider Cornish studies for advanced scholars. The comparative analysis combined with an innovative method of The Folklore of Cornwall is not to be found in other treatments of the subject.
Piskies, mermaids, giants, and a revenant bridegroom: the stuff of legend. In the hands of skilled storytellers – the famed droll tellers of Cornwall – the result was magical. Considered in the context of narratives throughout Northern Europe, enchantment can be understood as well as enjoyed in this new way to look at Cornwall. 10b&w illus.
In making available and drawing our attention to folklore which has too often been left unnoted and unanalyzed, this volume is a gift to Cornish studies, an easy-to-read, scholarly work, which provides historic and theoretic perspective along with its valuable body of cultural information.

Elissa R. Henken
Journal of Folklore Research
In short, we have here a truly grown-up and up-to-date study, supported by a preface from the pen of Philip Payton of Flinders University. As an appendix we have a much-needed type-index for Cornish narrative, bringing together references to tales from many parts of north-west Europe. As James points out, the list can and should be augmented by additional research. Take for instance ML 6055, 'Fairy Cows', where much remains to be discovered about the relationship between Hunt's variant and the much longer one provided by Bottrell, let alone about the place in the system of congeners from farther afield. There are copious and detailed notes, and a wide-ranging bibliography that will be welcomed not least by students wedded to a comparative approach. ...The study of Cornish folklore has well and truly entered the twenty-first century. 

J. B. Smith
Devon and Cornwall Notes and Queries
The author brings an unrivalled level of scholarship to the subject and shares this with the reader in plain, easily understood language. He provides a clear introduction to the science that helps us understand folklore. We quickly learn how to differentiate between myths, legends, memorates, and the importance of understanding 'folkways' as a window into the world of our predecessors.

Merv Davey
Old Cornwall
Endorsements:
'Our first real book on Cornish folklore since 1890 … and, my goodness, it has been worth the wait. You can count the great names in Cornish folklore studies on the fingers of one hand: Bottrell, Courtney, Hunt, Tregarthen … and now, a century after Tregarthen put down her pen, Ron James. He has confirmed his membership of the club with this remarkable new work. The Folklore of Cornwall will prove an inspiration not only for Cornish scholars, but for folklorists more generally.'
Simon Young, University of Virginia (Siena, CET)
'Professor James is extraordinarily well-versed in European folklore, having a seemingly exhaustive array of legends to draw upon for his comparative analysis.  His explication of folktale origins is convincing as well as interesting, and his explication of their meanings as a way of explaining pre-modern beliefs is especially intriguing.'
Kevin J. Gardner, Professor and Chair, Department of English, Baylor University, USA


'His detailed research in the United States, for example, reveals how emigrant Cornish men and women took their folklore to the mining frontier of the American West, adapting it to local conditions (as in the 'tommyknockers'), yet further evidence of the tradition's continuing vitality and relevance.
'Cornish folklore has been literally global in its impact and extent, and in this important book Ronald M. James encourages us to look at this fascinating subject in new and innovative ways. It is sure be the standard volume for many years to come.'
Philip Payton, Professor of History, Flinders University, Australia


'Exploring a wealth of interesting and enjoyable tales, James sets the rich folklore of Cornwall – from the indigenous piskie to the emigrant tommyknocker – within a much wider historic and geographic context. This book is both highly informative and a real pleasure to read.'
Dr Ceri Houlbrook, Researcher in the History Group, University of Hertfordshire  
An important reference book

William Orchard
Folklore
Beautifully written… While being a work of deep scholarship, this book is very accessible and eminently readable.

Linda-May Ballard
Folk Life: Journal of Ethnological Studies
What joy! ...It is a treat to have West Country tales, legends, and traditions comprehensively covered, and be shown distinctive ways in which folklore can be contextualised, made relevant and retold.

Helen Cornish, Fortean Times

Acknowledgements
Preface by Philip Payton
Introduction
Chapter 1 The Collectors
Chapter 2 The Droll Tellers
Chapter 3 Folkways and Stories
Chapter 4 Piskies, Spriggans, and Bucca
Chapter 5 Piskies and Migratory Legends
Chapter 6 Seeking the Companionship of People
Chapter 7 Mermaids
Chapter 8 The Spectral Bridegroom
Chapter 9 Giants
Chapter 10 Knockers in the Mines
Chapter 11 Tommyknockers, Immigration, and the Modern World
Conclusion
Appendix: Type Index for Cornish Narrative
Bibliography
DOI
https://doi.org/10.47788/URDO3478