The New Germany
Social, Political and Cultural Challenges of Unification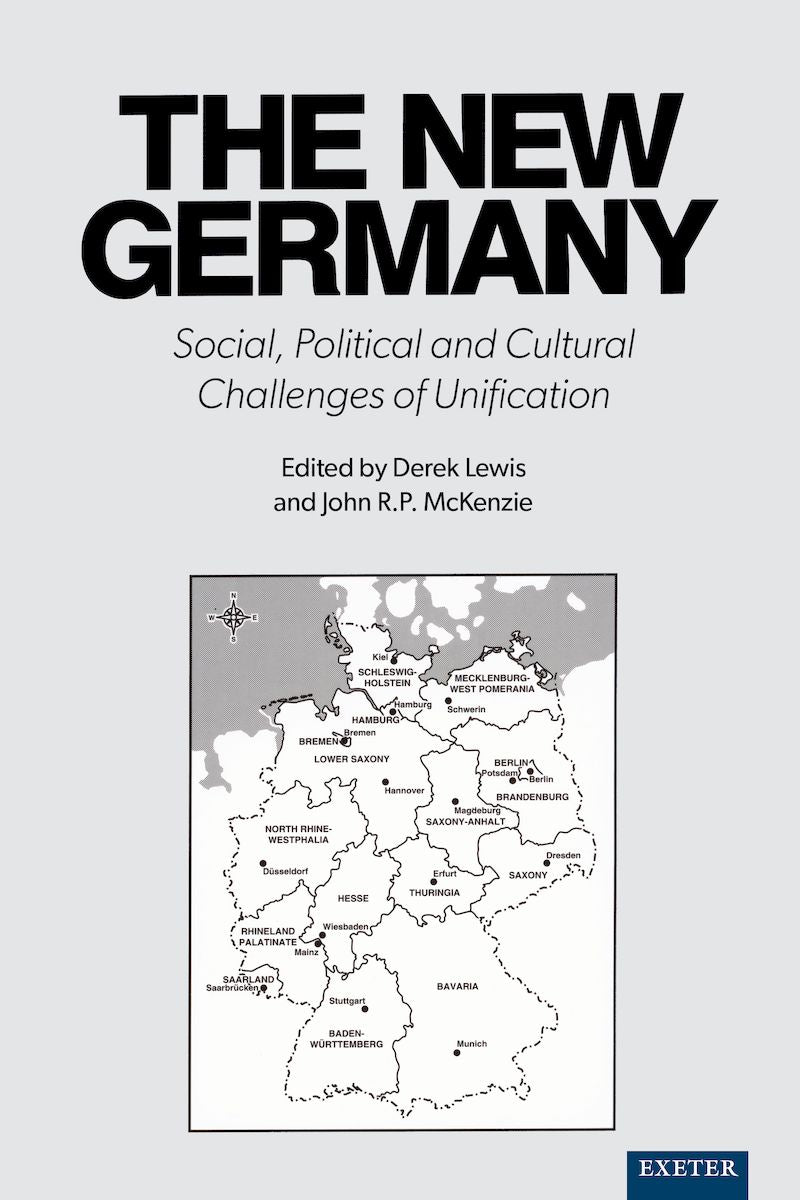 The New Germany provides a picture of contemporary Germany from a variety of perspectives, establishing relationships between recent political events and society and cultural life. Contributors include distinguished specialists in German Studies, including John Sandford, Michael Patterson, Karl Koch and Charles Jeffery.
Part 1 sets the scene, discussing the demise of East Germany from historical perspective and unification in terms of the social problems that have been provoked.
Part 2 covers the new political structure and Germany's role as a European power as well as the social, educational and economic problems generated, especially in the east, by the western takeover of the former GDR. Part 3 is an extensive section devoted to culture and the arts, with studies of the media, literature, theatre, film and language.

"Much of the detail, statistics and up-to-date material will appeal to academics; it is, however, a useful standard text that could be recommended to students on a range of German and European studies courses requiring Landeskunde on the current situation in the new Germany. The layout and extensive nature of the coverage mean that this well-written book will be valuable for both lecturers and students from a number of disciplines. The editors are to be congratulated on the way in which they have successfully brought together so many contributions from different authors and different areas of expertise." (German Studies) "Aimed at both general readers and students of German, this valuable work with contributions from respected scholars in the field of German studies provides useful background information on contemporary Germany, its institutions and culture with the main focus on 'the experiences of Germans in the new federal states'." (Political Studies, Vol. 45, No. 2, June 1997)



Contents: Part 1 Setting the scene - the demise of the GDR: the revolution of 1989 - post mortem on the GDR, Derek Lewis; views of the Wende from observers and participants, Gerald Opie. Part 2 The new Germany - the political, social and economic challenges: the political shape of Germany today, Charles Jeffery; Germany as a European power, Mark Blacksell; the German economy - stability or decline?, Karl Koch; from euphoria to reality - the social problems of post-unification, Jurgen Thomaneck; education in the new Germany, Edward Neather. Part 3 The cultural and artistic challenge: the German media, John Sandford; the end of East German literature?, James Mellis; literature of the new Germany, Jochen Rohlfs; the German cinema, Helen Hughes; the German theatre, Michael Patterson; German feminism in a European context, Ingrid Sharp; from the language of revolt to the language of division, Derek Lewis.