The Radical Campaigns of John Baxter Langley
A Keen and Courageous Reformer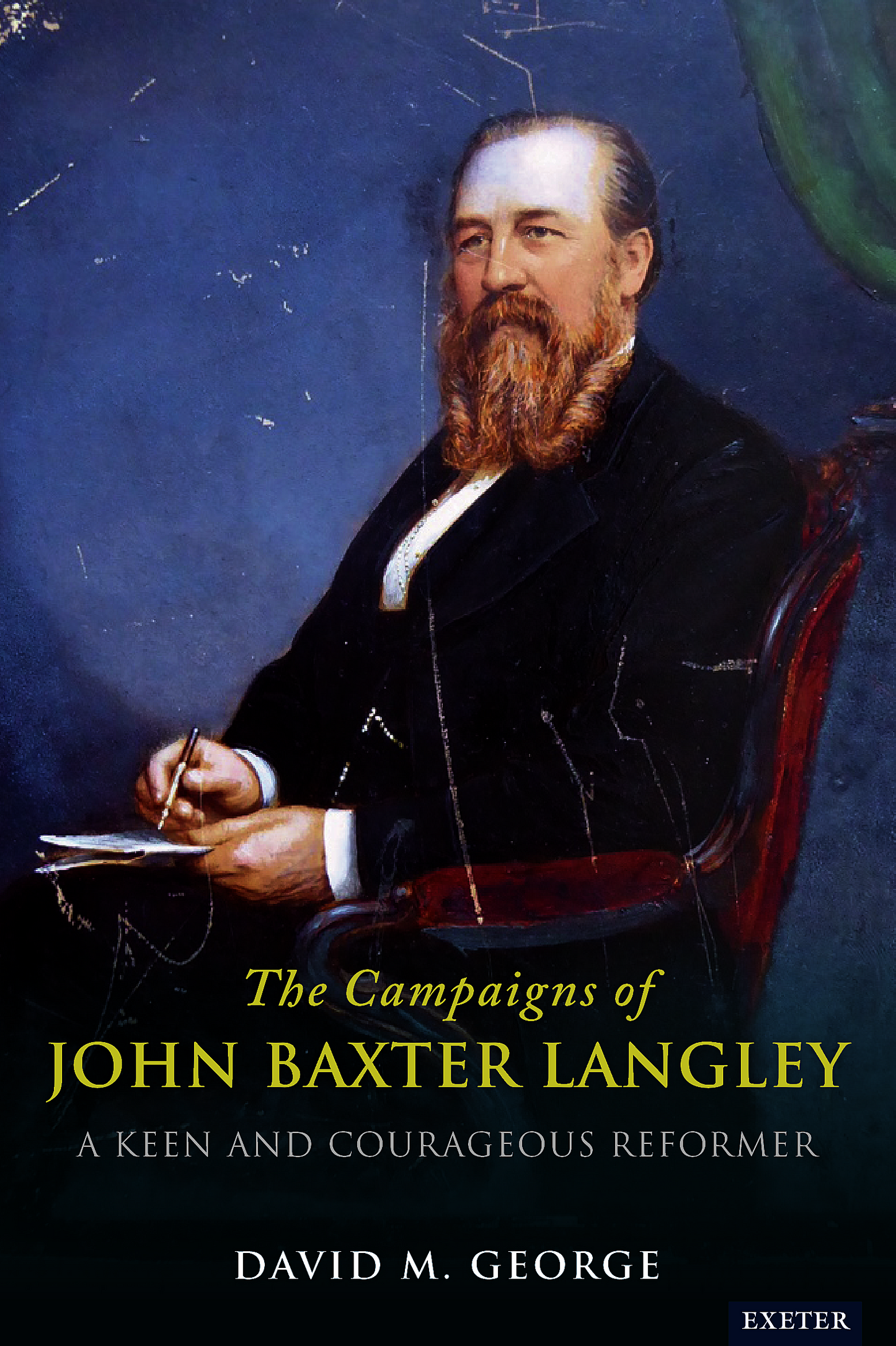 Once notorious but now largely forgotten, the political idealist and radical John Baxter Langley was typical of the well-educated and ethical Victorians who struggled to create a fairer, more equal society. Through a long and wide-ranging career of political agitation he was a journalist, editor and owner of several newspapers, was prominent in the call for franchise reform, and opposed religious legislation that prevented Sunday entertainment and education for working men and women.
Langley was also integral to the founding of a trade union, campaigned for an end to public executions and built affordable housing in Battersea. Internationally, he condemned the Second Opium War, exposed British brutality in India and worked covertly for Lincoln's administration. He was a fellow-traveller for many other key radicals of the day, while his founding of the 'Church of the Future' garnered the support of Charles Darwin, James Martineau and John Stuart Mill. 
Through a chronological narrative of Langley's activities, this book provides an overview of many of the most significant political causes of the mid- to late nineteenth century. These include electoral reform, feminism, slavery, racism, trade unionism, workers' rights, the free press, leisure, prostitution, foreign relations and espionage. A neglected but important figure in the history of nineteenth-century radicalism, this work gives John Baxter Langley the attention he deserves and reveals the breadth of his legacy. 
DOI: https://doi.org/10.47788/LVPH3819
Battling for the people's rights, John Baxter Langley was the personification of Victorian reforming zeal. David M. George's important and original study of his life restores to us the career of a great British radical.

Rohan McWilliam, Professor of Modern British History, Anglia Ruskin University, Cambridge, and author of Popular Politics in Nineteenth Century England

An extremely well-researched and eminently readable account of one of the great forgotten 'non-commissioned officers' of Victorian radicalism. Men and women of Baxter Langley's ilk were the essential mediators between the heroes of the reform movement and the masses, struggling tirelessly to translate 'Victorian values' into a semblance of reality.

Richard Scully, Associate Professor in Modern History, University of New England, Australia.

J. Baxter Langley was described in an obituary as 'a keen and courageous reformer'.  Dr David George confirms the truth of that comment in his detailed and insightful study of Langley's activities in numerous causes from the early 1850s to  the late 1870s. This is a book for the shelf of every historian interested in British popular politics and radicalism.

David Kent, Emeritus Professor of History, University of New England, NSW, Australia.

Compelling, thoughtful and well-written, David George's reconstruction of the career of John Baxter Langley throws into relief the life of a Victorian reformer whose reputation deserves to be brought out from the shadows. Spanning franchise reform, trade unionism, opposition to slavery and the provision of housing for the urban poor, John Baxter Langley's career reveals the complex, interlocking nature of the nineteenth-century community of labour.

Antony Taylor, Professor of Modern British History, Sheffield Hallam University

David George has done a fine job of bringing into the light the life of a dedicated and effective radical campaigner who until now has been too little known.

Michael Meadowcroft, Northern History

Acknowledgements 
Introduction 
1. The Early Years of John Baxter Langley 
2. A Radical Voice, 1848–1858 
3. Supporting the Miners, 1859–1860 
4. Fighting Slavery, 1861–1864 
5. Demanding the Franchise, 1858–1869 
6. Challenging Sabbatarianism, 1856–1869 
7. Contesting Prejudice, 1870 
8. Nurturing the Amalgamated Society of Railway Servants, 1872–1873 
9. Aspiring to Parliament, 1865–1874 
10. Improving Workers' Housing, 1870–1877 
Conclusion 
Postscript 
Bibliography 
Index
DOI
https://doi.org/10.47788/LVPH3819
https://library.oapen.org/viewer/web/viewer.html?file=/bitstream/handle/20.500.12657/50265/9781905816491.pdf?sequence=1&isAllowed=y